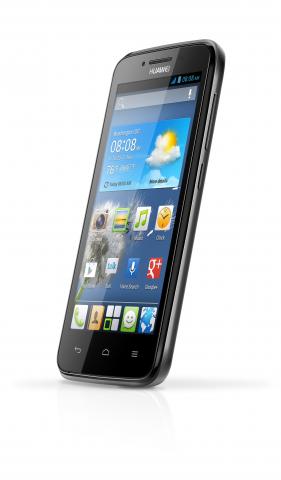 Cherfane Trading Company (Chetraco) launched Huawei smart phones in Lebanon.
The press conference that took place at Le Royal Dbayeh, welcomed a crowd of technology and lifestyle journalists to discover and experience the smart phones which made an impression on the Android market globally.
"Today we welcome the Huawei smartphones to the unique, multi faceted national distributor Chetraco family alongside other brands such as kelvinator, Candy, JBL/Harman Kardon, TCL, Midea and Fratelli Onofri. Chetraco proved to be an efficient, cost-effective distribution partner for its manufacturers and national customer base and we are highly optimistic in the positive results that will be achieved with Huawei's addition to Chetraco's portfolio." said Mr. Eddy Cherfane, CEO of Chetraco.
Huawei is a multinational networking and telecommunications equipment and services company and it is the largest telecommunications equipment maker in the world. Its Consumer Business Group is committed to creating the most innovative, user friendly smart phones in the world, that made it achieve the 3rd place in global smart phones market share, securing its place as a leader in the smartphones business.
"The smart phones market in the Middle East is rapidly evolving and Huawei is expanding its regional footprint steadfastly. We are forging strong ties with local distributors in every market, leveraging their knowledge of local consumer demands and our latest innovations in smart phone technologies", noted Ashraf Fawakherji, Vice President Middle East Device Business.
Known for the world's slimmest smart phone, the passionately anticipated Huawei mobiles join the Android smart phones family available for consumers in Lebanon, through Chetraco distributors.
"Lebanon is a small yet important market for smartphones; it is where the latest technology gets adopted early due to the avant-garde nature of the Lebanese consumers. What we are launching today, really takes just an implausible quantum leap forward for Chetraco and for the smartphone market in Lebanon." Added Cherfane
Mr. Elia Haj Elias, Devices Sales and Marketing Manager of Huawei phones in the Levant, showcased the various models in the Huawei mobile phones range, highlighting the state-of-the-art technology and distinctive design, features and specifications of the phones.
1-     30% more power saving than any other phone in its segment.
2-     25% faster charging than any other phone in its segment.
3-     Innovative design for ease of use, high durability, and Unique Identity.
4-     Emotion UI, Huawei's own flavor of android customization built for Ease of use and high personalization.
The Huawei devices are initially available at Cherfane Trading approved suppliers shops all over Lebanon.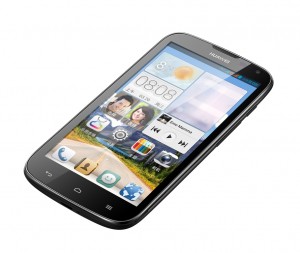 About Cherfane Trading
AC Holding, a privately held family business originating in 1979, is a progressive and diversified group of companies anchored on manufacturing, trading, distribution, and new business opportunities.
In true pioneering spirit, the company founder – Mr. Antoine Cherfan – expanded the range of products, which resulted in a steady flow of new customers and markets.
With a long history of embarking on business ventures that are characterized as the first, the biggest, and the best in its class, and with more than 30 years of diverse business experience, the Group and its operating companies have strategic alliances and/or partnerships with some of the world's top business organizations.
About Huawei Device
As at the end of 2012, Huawei's products and services are deployed in over 140 countries, serving more than one third of the world's population. Huawei has also set up more than 20 R&D centers around the world in countries such as the United States, Germany, Sweden, Russia, India, and China. Consumer business is one of Huawei's three business groups offering a range of products that include mobile phones, mobile broadband devices, home devices, clouds, and consumer chipsets.  With more than 20 years of rich business expertise in the information and communications technology (ICT) sector, an extensive global network, vast global business operations and partners, Huawei Consumer Business Group, through Huawei Device, is dedicated to bringing the latest technology to consumers, offering a world of possibilities and creating extraordinary experiences for people everywhere.
For more information, visit Huawei Device online: www.huaweidevice.com
For more information, please contact:
Weber Shandwick                                                             Cherfane Trading Company
Categories