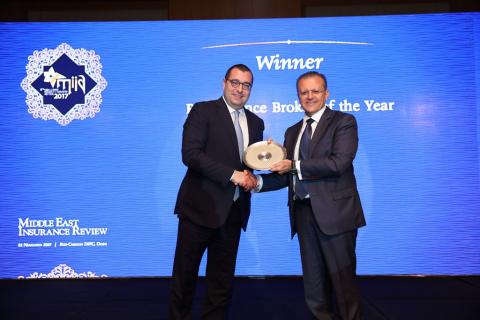 The Chairman of Chedid Capital:
We are expanding to new markets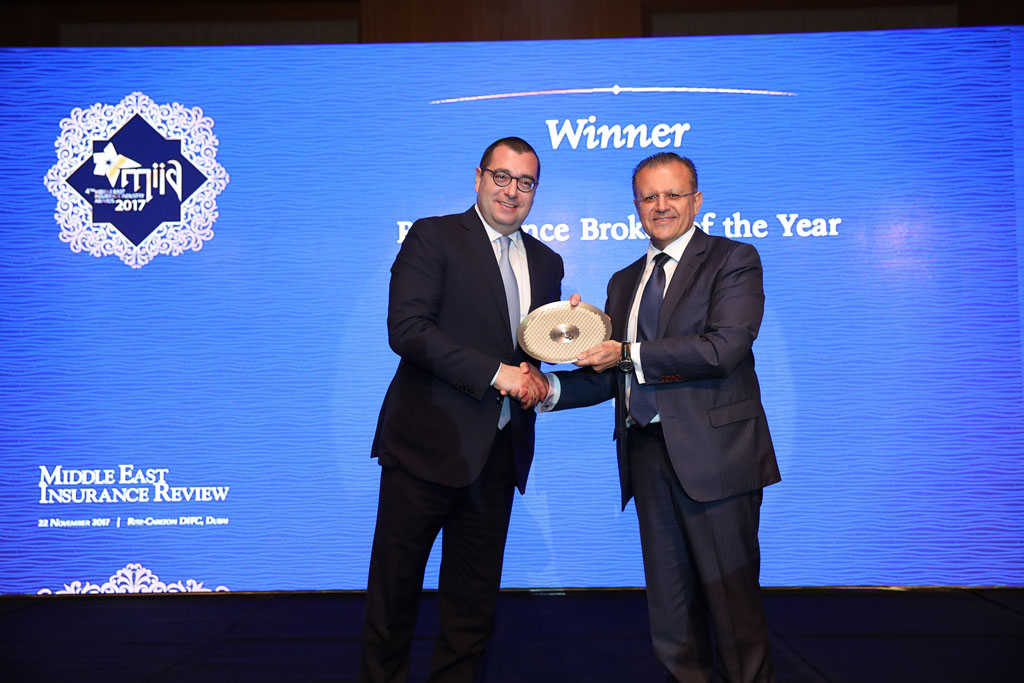 Chedid Re (for Reinsurance Brokerage), a Chedid Capital Holding company, has won the Reinsurance Broker of the Year award for the year 2017, at the 4th Middle East Insurance Industry Awards (MIIA) gala dinner organized by Middle East Insurance Review (MEIR), at the Ritz Carlton Dubai, in presence of the major Regional and International personalities from the Insurance Industry.
250 regional and international companies have participated, and a jury of 16 renowned experts from the industry has shortlisted 47 companies divided into 16 categories.
Farid Chedid, Chairman and group CEO of Chedid Capital, received the Award on behalf of "Chedid Re" and dedicated it to his "great team" and to their "clients and partners who have trusted "Chedid Re" way before winning the awards". Chedid said: "The award "crowns the efforts of a professional and dedicated team and shows a high level of competence and expertise which carved its reputation and allowed us to achieve great results". He added that "three main pillars are behind this success: continuous arduous efforts, transparency and attachment to professional ethics."
Chedid confirmed that the group is expanding into new challenging markets and will consolidate its presence by following its values and fundamentals.
Chedid Re is the only Arab official Loyds Broker, and the number 1 Reinsurance Broker in the Arab world. It has offices in Beirut, Dubai, Casablanca, Limassol, London and Riyadh and was selected as one of the top 20 Reinsurance Brokers in the World.
Categories