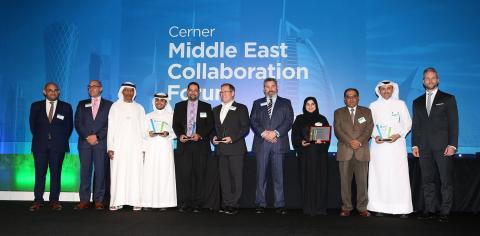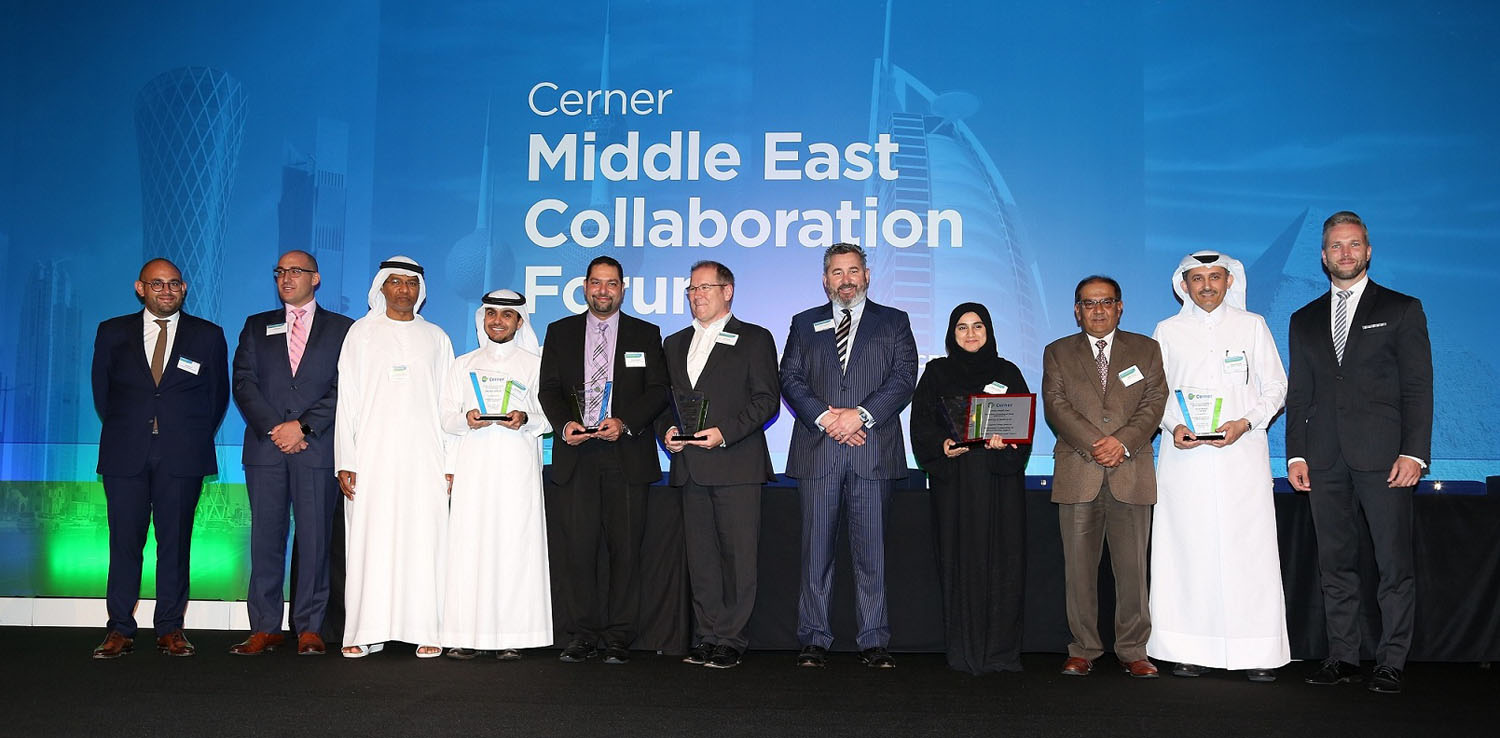 Cerner Middle East & Africa celebrated the sixth edition of its annual Achievement and Innovation Awards by recognizing clients across the Middle East for their most rewarding health care technology adoptions across five categories.
Cerner created the Achievement and Innovation Awards to honor clients that have effectively increased quality and value for their organizations and patients through health IT. The five categories cover various areas that have used innovative technology over the past 12 months: Patient Experience, Support Services, Population Health Management, Clinical Decision Support and User Experience.
"Our esteemed client organizations from across the Middle East have worked tirelessly with their caregiver and IT teams to help their communities have a world-class care experience and advance health care in their respective countries," said Michael Pomerance, vice president and managing director, Cerner Middle East & Africa. "I am truly honored to be able to highlight their achievements and wish them continued success."
During the annual Cerner Middle East Collaboration Forum, at the Address Dubai Marina hotel in Dubai, United Arab Emirates, finalists presented their submissions. The audience voted to select their preferred winner in each category. Finalists and winners were announced during the forum's awards ceremony.
The Achievement and Innovation in Support Services was granted to Abu Dhabi Health Services Company (SEHA) for its pharmacy benefits management (PBM) innovation which allows for PBM management within its Malaffi (Cerner Millennium®) system. Prior-authorizations response time has been reduced to less than three minutes in 92 percent of transactions. As a result, Pharmacy Benefits Management at SEHA now prevents millions of dirhams in insurance denials each year compared to past experience
SEHA Ambulatory Health Services (AHS) received the Achievement and Innovation in Population Health Management for its holistic approach to better child care. This program provided for more timely and complete vaccinations as well as increased revenues for nurse medication administrations. As of October 2016, SEHA AHS utilizes evidence-based order sets for almost 90 percent of well child visits.  That achievement greatly surpasses organizational goals and international benchmarks of 70 percent, leading to better patient outcomes.
UAE Ministry of Health & Prevention was recognized with the Achievement and Innovation in Clinical Decision Support award for its work in enhancing antimicrobial surveillance. With complete interface and solution optimization, the estimated time saved for 2,000 panel tests per month in a single laboratory is approximately 6,000 minutes per month per laboratory which equates to 1,200 hours or 168 working days per year.
The Achievement and Innovation in User Experience award was granted to King Saud University in Saudi Arabia for its advancement in end-stage renal therapy. Its innovation has automated the workflow in the Renal Dialysis Unit and allowed physicians to spend more time working toward increased quality and outcomes for the 15,000 patient sessions performed annually.
The annual Cerner Middle East Collaboration Forum is a three-day knowledge-sharing event designed for Cerner Middle East & Africa client health care leaders, clinicians and IT professionals. The event highlights the latest developments in regional health care. More than 250 senior health care representatives from various organizations, hospitals and ministries attended.
Categories