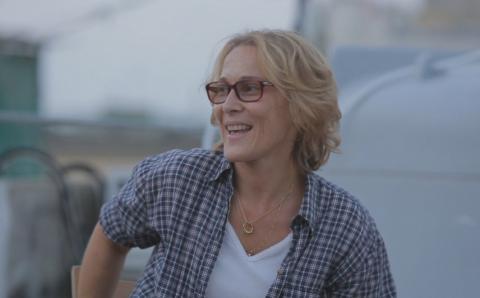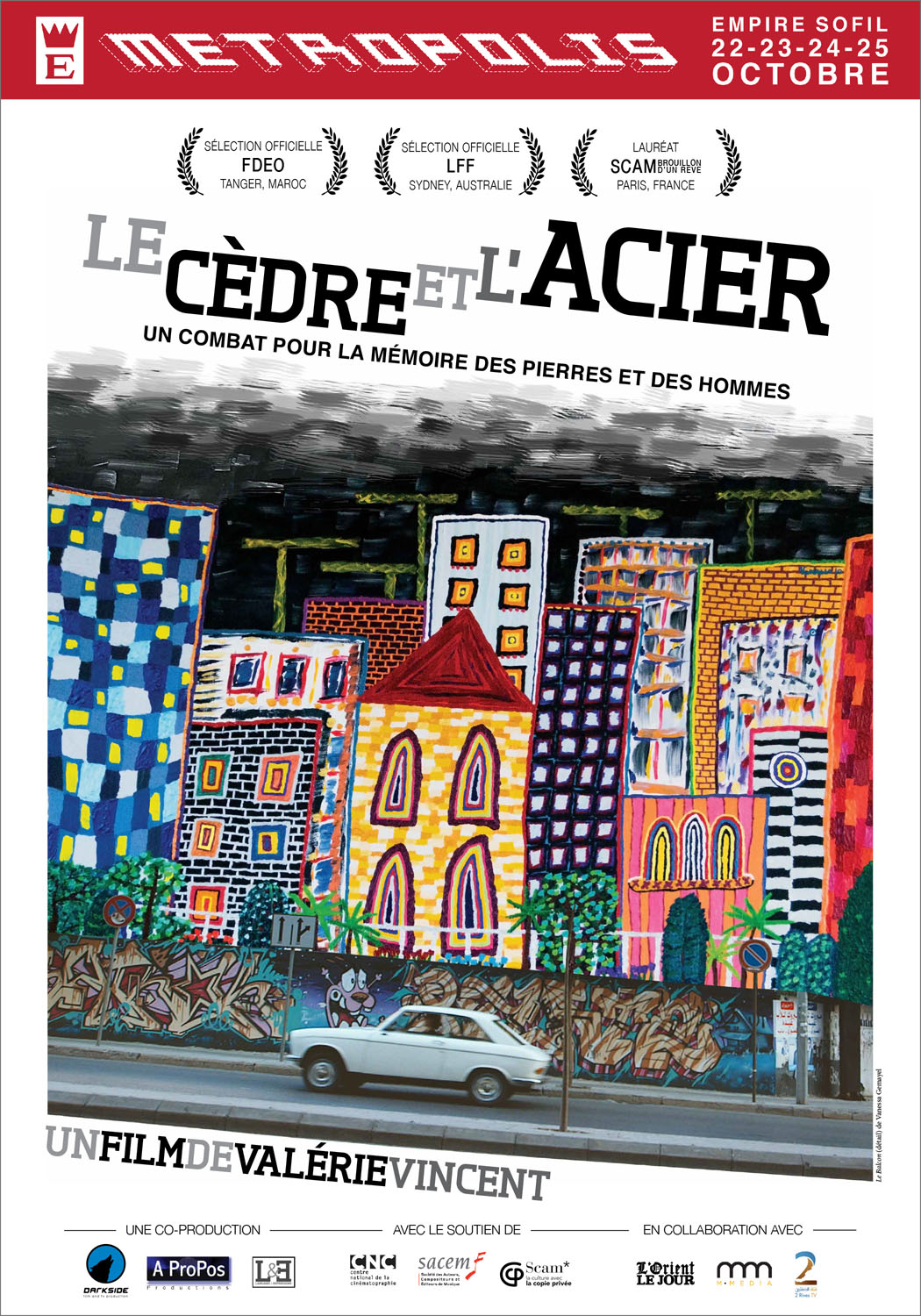 A film by Valérie Vincent
A film for the preservation of Beirut's stones and memory.
 Metropolis Empire Sofil will be showing on October 22-23-24 and 25 the poetic documentary THE CEDAR & THE STEEL (Le Cèdre et l'Acier) at 8pm.
The documentary tackles both the social and the human dimensions of a society suffering from the massive demolition of its traditional buildings, through the story of the residents of a very old colonial-style building; among the few that still remain today; who live here like a big family.
Two weeks after the ministerial decision to preserve Beirut's architectural heritage, which was presented to the Chamber of deputies, the film questions the future of this heritage threatened to be wiped out and with it the memory of a city that struggles to preserve its social fabric and its identity.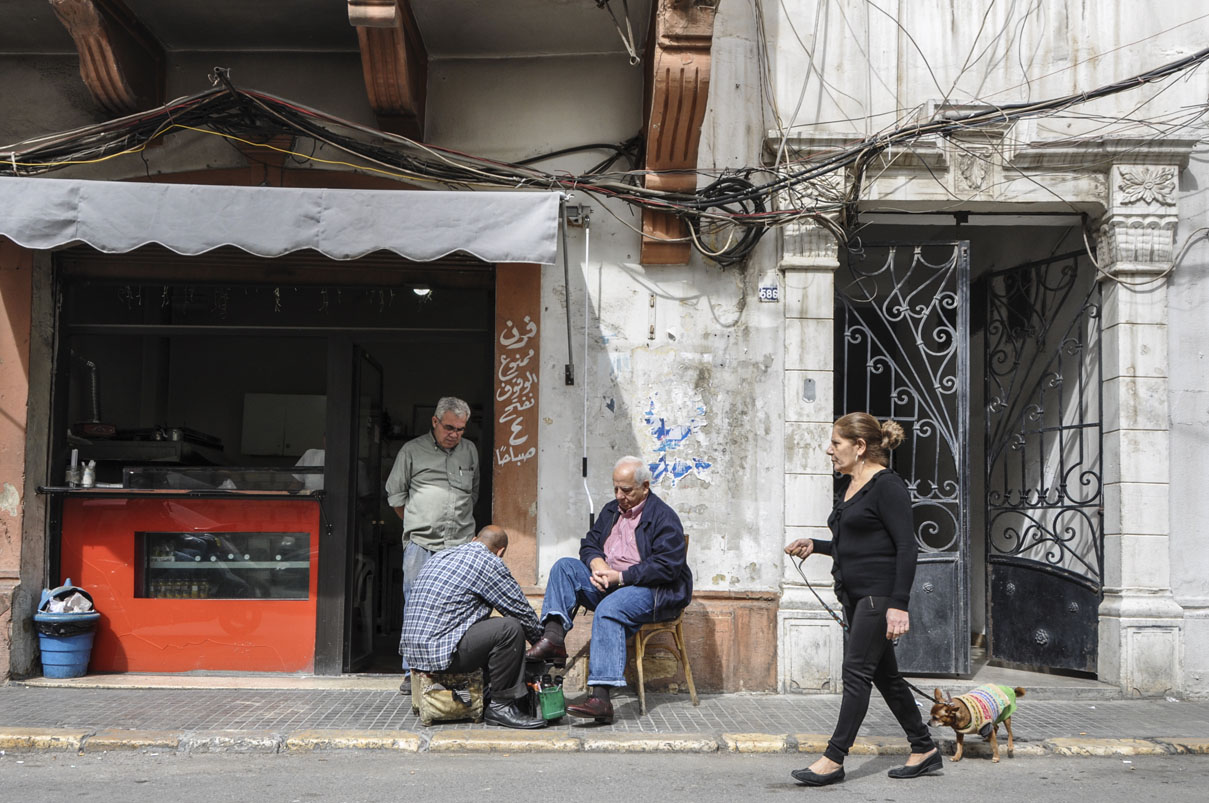 Coffee between neighbors in the building halls, makeshift barbecues in the middle of the stairways every Sunday, discussions with the dentists' patients because the children invaded her waiting room… In the midst of these apartments always open to each other and often noisy, students of the French-speaking theater school climb their way up to the last floor with enthusiasm. The butcher and the baker on the ground floor are used to note the orders that are shouted from the floors, and groceries are lifted up in a basket with a rope.
In a place where architectural memory is disappearing to the profit of luxurious towers, where individualism begins to reshape social behaviors, the characters of this movie seem to do an instinctive resistance.
Does the film predict a battle…lost in advance?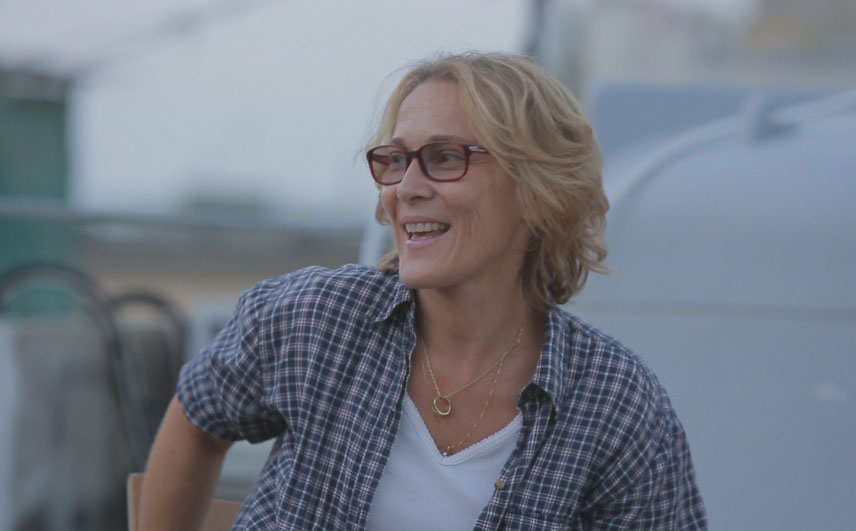 Valerie Vincent says "The simplicity and the authenticity of what made me love Beirut, the warmth and the hospitality of its people are unfortunately disappearing every day. It is not just about the stones and a change of the cityscape, it is about a whole lifestyle and the human values and a whole identity being at risk today"
Nada Tarraf, the Lebanese producer of the film says: "the preservation of the memory, of the rich history of the Beirut is what engaged us in the film's message. By preserving this memory, we silently fight against a new type of cultural terrorism. People need to know that a cultural heritage is "not for sale", and that we need to save it for future generations".
And to add: "the film is not an investigative documentary nor it is a classical round of interviews and archives.  It's a poetic and touching film that portrays the life of real characters, of true people with essential values".  
It is worth mentioning that the film participated and will participate in a number of International festivals such as Sydney, Montreal, Tangiers and more to come.
It was also selected by the prestigious MAXXI of Rome to be part of their themed event on Beirut in January 2018.
Categories