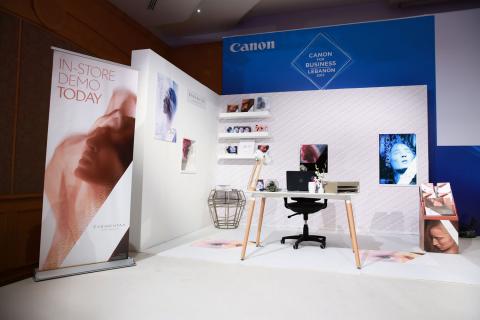 Organises 'Canon for Business' events across the Middle East with a dedicated event in Beirut, Lebanon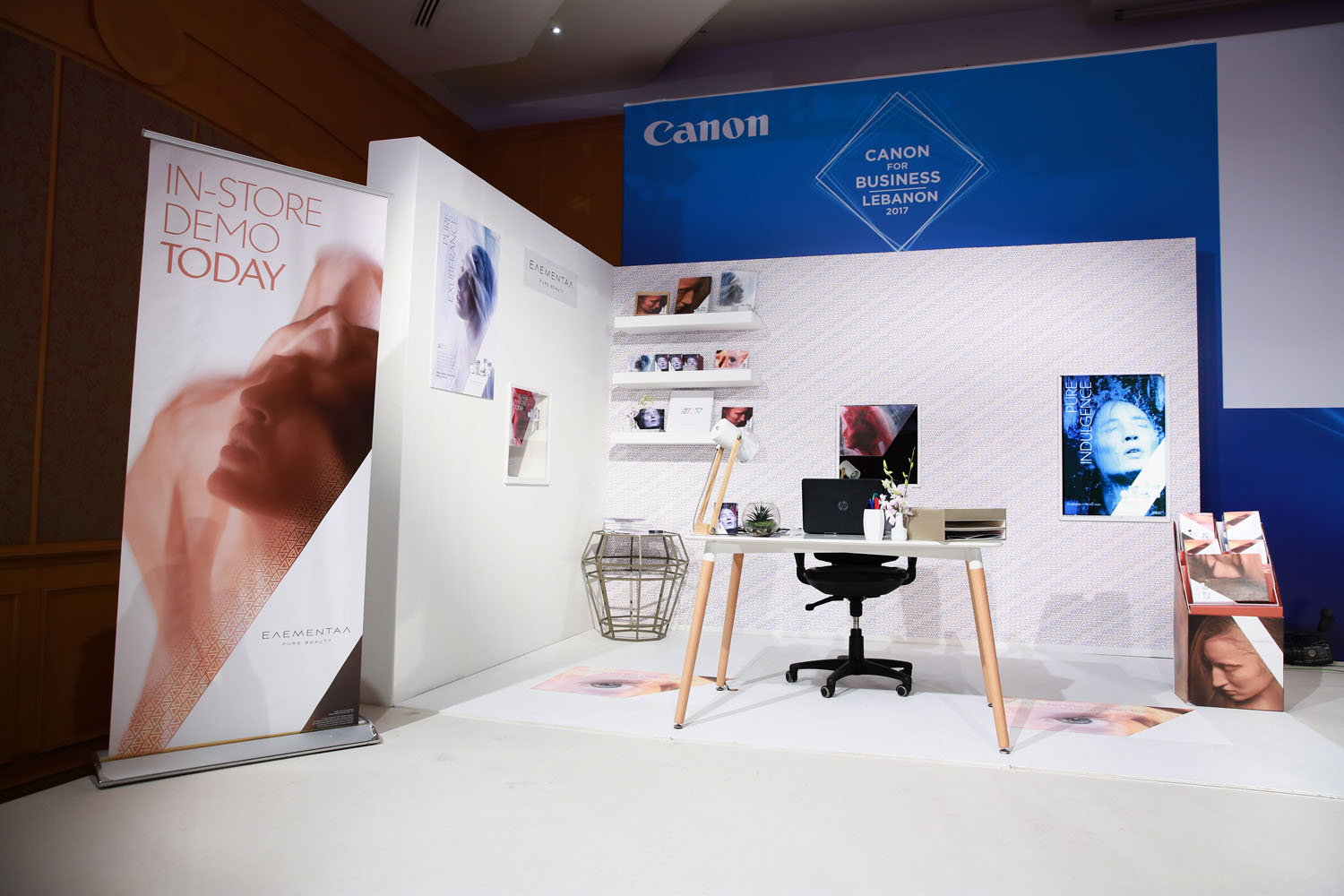 Canon Middle East, a leader in imaging solutions, unveiled its new business value proposition 'Explore, Inspire, Improve' to further expand the 'Canon for Business' offering in Lebanon. The new business proposition was launched during a two-day event held at Hilton Metropolitan Hotel in Beirut, and is part of a series of 'Canon for Business' events in the Middle East which fall under Canon's strategy of working closely with its customers.
Canon is exploring the changing world of business and data, and is helping customers address their challenges and improve their business. 'Explore, Inspire, Improve' provides business process consultancy, with Canon working alongside its customers to build the best solution for their organisation based on business priorities. The initiative primarily supports businesses in Lebanon strengthen overall productivity, efficiency and sustainable development.
"Lebanon continues to be important market for Canon Middle East. Over the last few years we have been privileged to showcase our business solutions and applications that cater to the direct needs of the local companies. This has resulted in underlining Canon's position as a 'Partner of Choice' for customers. Through our local partnerships with Imagesystems and Prinktom, we aim to contribute to the economic development of the industry, and progress by supporting local businesses and other entities." said Anurag Agrawal, Managing Director, Canon Middle East.
"We remain committed to our corporate philosophy of 'Kyosei' and always drive sustainable growth and strengthen our core business by being a partner that helps solve the challenges of our customers," Agrawal added.
Imagesystems is one of the oldest and an important partner of Canon in Lebanon dealing with the entire Canon's product portfolio largely focusing on Corporate and Government sectors. Image Systems, an ITG company, is the official distributor of Canon in Lebanon, providing the latest in office, MFP solutions, engineering & graphics plotters, digital imaging archiving scanners, and production print solutions. Image Systems has a qualified sales and technical workforce fully trained by Canon engineers.
Printkom continues to be an old partner of Canon in the region which has been serving the Graphic Art and Printing Industry in Lebanon since 1956. Printkom is the official distributor of Canon Professional Digital Solutions for the graphic art, publishing and creative advertising sectors in Lebanon along with other major suppliers in the printing industry.
Shadi Bakhour, B2B Business Unit Director, Canon Middle East, said: "With a sizable market of over USD 432 million which is expected to grow to USD 543 million by 2019 the ICT sector has been a pillar of Lebanon's economy and a key driver of job creation over the past decade. The Lebanese market over the years is increasingly evolving into an innovation and content generation. With Canon's expertise and product solutions, we continue to be the right partner to manage these essential business elements cost-effectively".
At the event in Beirut, Canon highlighted its B2B strategy and showcased an innovative range of products that cater to sectors including healthcare, hospitality, construction, education and government.
Canon is committed to innovation, agility and a solutions-driven approach. The company works collaboratively to pioneer transformational approaches to address the biggest social and environmental challenges.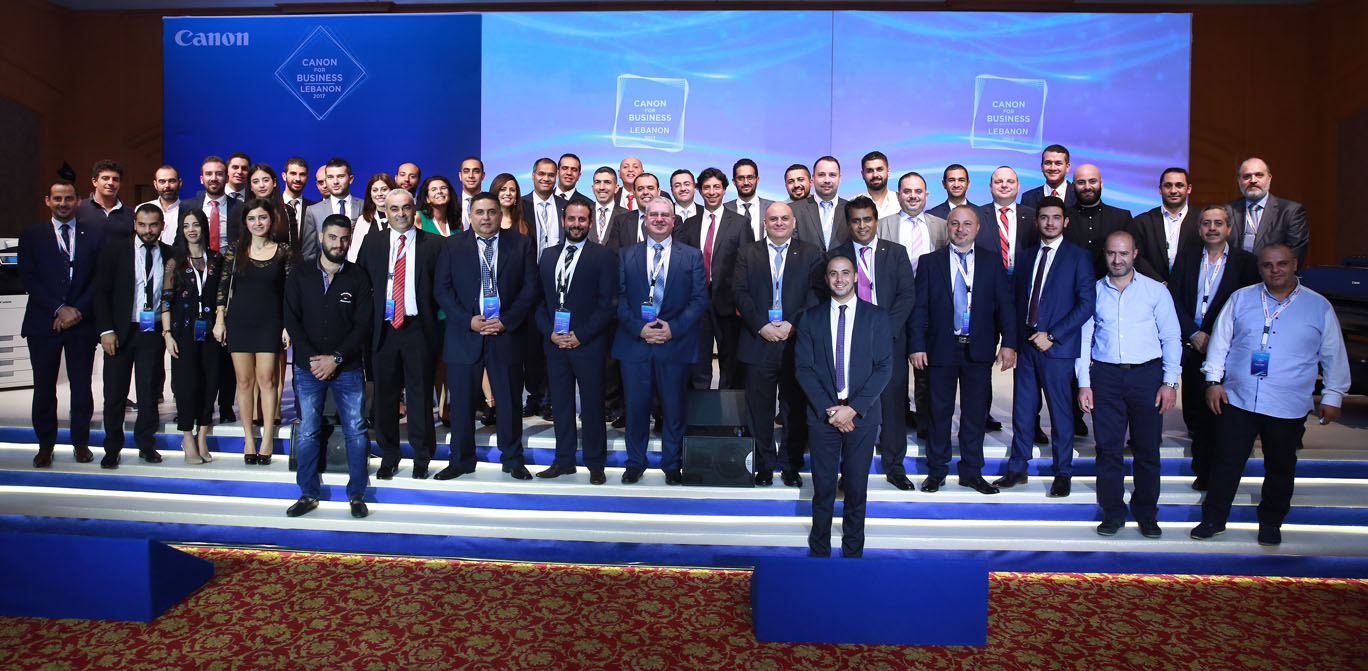 At the recently concluded GITEX Technology Week, Canon Middle East showcased its business solutions and applications that cater to the direct needs of companies and organisations; underlining Canon's position as a 'Partner of Choice' for customers.
The five key domains identified by Canon are Differentiate, Accelerate, Transform, Evolve and Simply, with each pillar targeting a business process through a series of applications. These applications are in the form of a software developed to addresses a specific issue or challenge supported by Canon's imaging and printing products.
About Canon Middle East
Canon Middle East, a subsidiary of Canon Europe, is the operational headquarters for Canon in the Middle East and North Africa and is based in Dubai, UAE. Founded in 1937 with the specific goal of making the best quality camera available to customers, Canon's tireless passion for the Power of Image has since extended its technology into many other markets and has established it as a world leader in both consumer and business imaging solutions. Its solutions comprise products, ranging from digital compact and SLR cameras, through broadcast lenses and portable X-ray machines, to multi-function and production printers, all supported by a range of value added services. Canon invests heavily in R&D to deliver the richest and most innovative products and services to satisfy customers' creative needs. From amateur photographers to professional print companies, Canon enables each customer to realize their own passion for image.  Further information about Canon Middle East is available at: www.canon-me.com
Categories