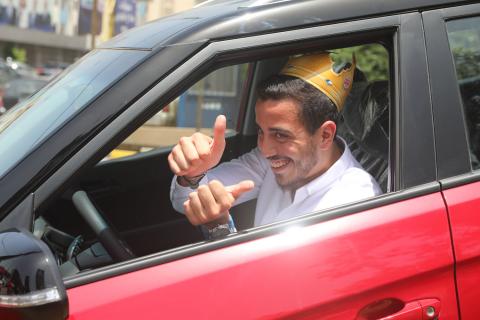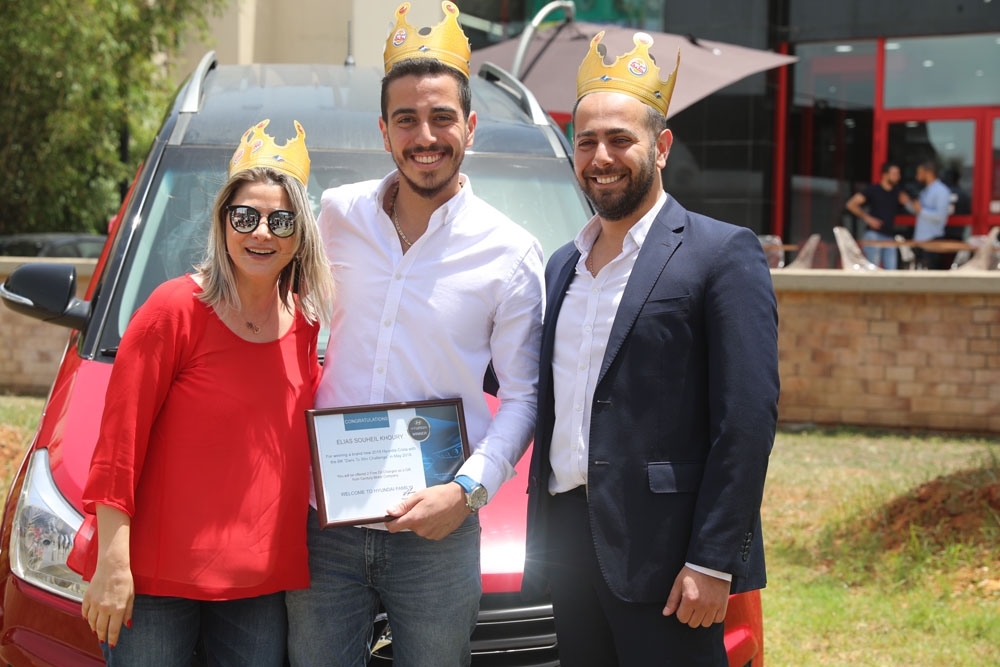 Amid a festive atmosphere, General Manager of "King Food" , the sole agent for Burger King in Lebanon, Dany Al Haber, together with Zeina Shamat, representative of Hyundai Motor Company, gave away a Hyundai Creta to the lucky winner of the BK competition "Dare to win", Elias Khoury.
With every purchase of "Whopper" from any of Burger King's branches in Lebanon, customers received a competition card including a number of dares asking participants to post on Instagram creative videos of them doing different challenges among them eating a burger in very unusual places.  Hundreds of people participated in the competition, which lasted one whole month, by sharing their videos online, and hence, six instead of five videos made the final cut due to their utmost level of creativity. However, winner Elias Khoury, managed to outshine everyone else and won the valuable prize after he had gained the highest number of voters for his video.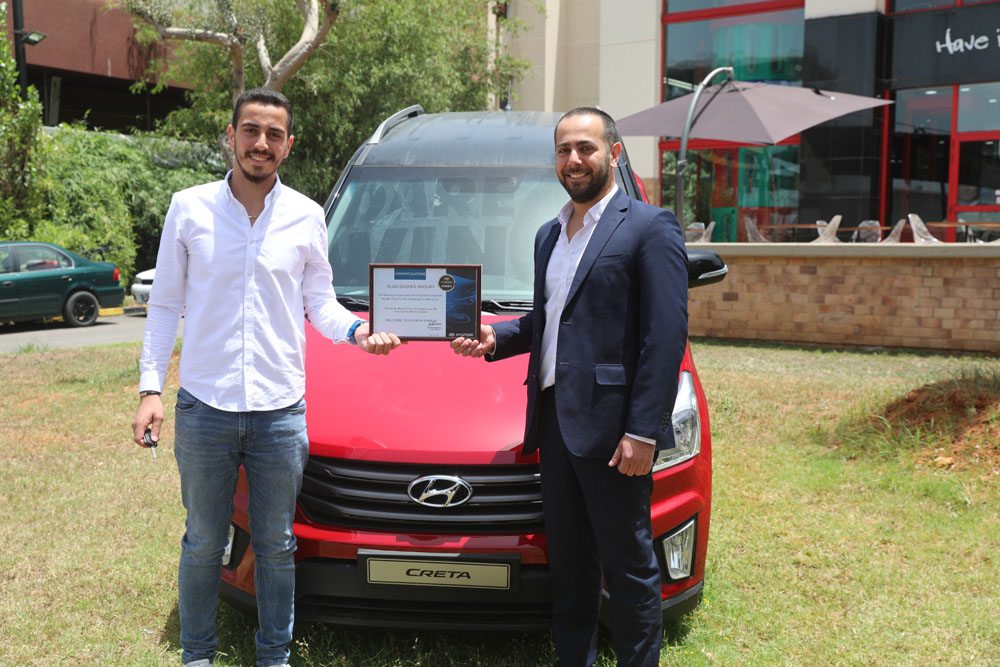 "The challenge presented a great opportunity for Whopper fans, which remains the number one burger in the world! Additionally, this competition has a big role to play when it comes to encouraging our youth to overcome the barriers of shame and fear and to participate in social and entertaining activities, having also been able to highlight their talent and to cultivate their good spirits despite losing. Last but not least, we would like to thank Hyundai Motor Company for cooperating with us on this event." said Dany Al Haber, General Manager of King Food.
Mr. Al Haber also added that the surprises do not end with this competition. He emphasized that, in addition to the high quality food experience it offers to its clients, Burger King will continue to draw smiles on their faces through many other activities and upcoming competitions.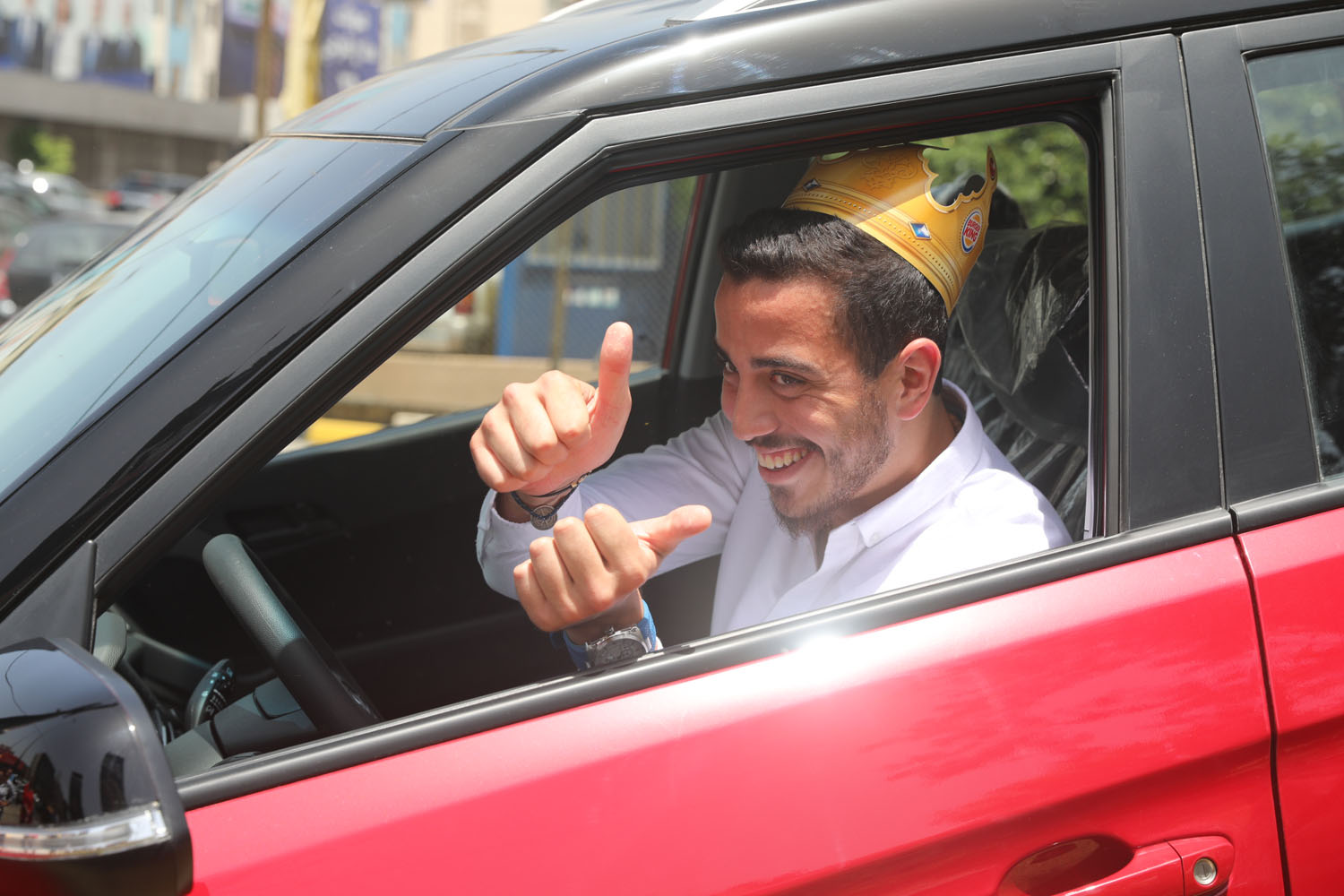 Furthermore, Elias Khoury, expressed his great joy in winning thanking Burger King for achieving his dream of owning a unique car. Also, he genuinely confirmed that he never believed those competitions were true prior to his participation in this one, and that he is happy Burger King proved him wrong this time. Therefore, he wishes to inspire any young person to try their luck and take part in competitions.
The car was delivered to the winner at Burger King's Zalka branch alongside his family, friends and other participants.
Categories