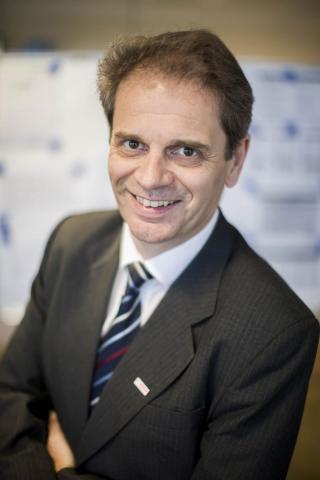 Wanted: six participants for a trip around the world
Destinations include London, Panama City, San Francisco, Shanghai, and Singapore
Participants will report on their experiences in a virtual travel diary
Deadline for applications: May 16, 2014
Bosch is currently looking for six young people from across the globe to take part in the Bosch World Experience. The global supplier of technology and services will be sending participants on a 16-day trip around the world to visit well-known projects that Bosch is involved in. Destinations on this summer's trip will include London, Panama City, San Francisco, Shanghai, and Singapore. Applications will be accepted until May 16, 2014 at www.experience-bosch.ae.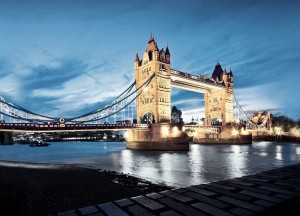 Bosch is more than you think
Since Bosch was founded more than 125 years ago, the 'Workshop for Precision Mechanics and Electrical Engineering' has evolved into a global supplier of technology and services. Today, the company offers a broad range of products and services in the areas of automotive technology, industrial technology, consumer goods, as well as energy and building technology. And yet many people know Bosch only as a producer of cordless screwdrivers, washing machines and spark plugs.
"We want the people from the Middle East region to participate in the Bosch World Experience in order to understand and experience what we at Bosch mean when we say, 'Invented for Life.' This is why we are encouraging candidates from the UAE and other countries of the region to submit their applications for the competition," said Volker Bischoff, General Manager, Bosch Middle East. "The selected six individuals will surely have the time of their lives as they travel to six destinations across three continents - truly one unforgettable journey of exploration around the world."
With the "Bosch is more than you think" initiative, six women and men will be travelling to three continents to discover the ways in which Bosch leaves its mark on the world with technologies that are 'Invented for life.'
"Many people are only familiar with a fraction of the solutions that Bosch offers to improve the quality of life and spark people's enthusiasm. Bosch World Experience will offer its international participants an exclusive look behind the scenes of six major projects in which Bosch is involved, including in areas where one might not expect to find us," says Karoline Hagen, a Bosch marketing manager, in describing the aim of the trip.
Participants will learn, for instance, how container ships will soon be lowered and lifted a total of 26 meters in the Panama Canal's new locks, which are equipped with Bosch Rexroth hydraulics. Each of the stops on the trip will include a full program of complementary activities. In London, for instance, Bosch World Experience participants will take part in a blogger workshop. And in San Francisco, they will take a tour of the city on e-bikes.
Involving the online community via social media
Participants will report on their experiences with posts, pictures, and videos on their social media channels. The online community can interact with participants via these channels, and thus also take part in the Bosch World Experience. Contributions will then be summarized in a blogumentary on a special website.
Participants should have an affinity for social media and a sense of curiosity. Applicants must first register, answer questions on each of the destinations, and provide their personal details. They should have an affinity for social media and a sense of curiosity. Following the application phase, six participants from around the world will be chosen. 
About Robert Bosch Middle East
Robert Bosch Middle East is a fully-owned subsidiary of Robert Bosch GmbH, which has been operating in the Middle East for over 90 years. Robert Bosch Middle East sells automotive parts & equipments, power tools, thermotechnology, security systems and drive & control technology to a broad customer base in the Middle East countries. 
Additional information can be accessed at www.bosch.com or write to info@ae.bosch.com
About the Bosch Group
The Bosch Group is a leading global supplier of technology and services. In 2013, its roughly 281,000 associates generated sales of 46.1 billion euros. (NB: Due to a change in accounting policies, the 2013 figures can only be compared to a limited extent with the 2012 figures). Its operations are divided into four business sectors: Automotive Technology, Industrial Technology, Consumer Goods, and Energy and Building Technology. The Bosch Group comprises Robert Bosch GmbH and its more than 360 subsidiaries and regional companies in some 50 countries. If its sales and service partners are included, then Bosch is represented in roughly 150 countries. This worldwide development, manufacturing, and sales network is the foundation for further growth. In 2013, the Bosch Group invested some 4.5 billion euros in research and development and applied for some 5,000 patents. This is an average of 20 patents per day. The Bosch Group's products and services are designed to fascinate, and to improve the quality of life by providing solutions which are both innovative and beneficial. In this way, the company offers technology worldwide that is "Invented for life." 
The company was set up in Stuttgart in 1886 by Robert Bosch (1861-1942) as "Workshop for Precision Mechanics and Electrical Engineering." The special ownership structure of Robert Bosch GmbH guarantees the entrepreneurial freedom of the Bosch Group, making it possible for the company to plan over the long term and to undertake significant up-front investments in the safeguarding of its future. 92 percent of the share capital of Robert Bosch GmbH is held by Robert Bosch Stiftung GmbH, a charitable foundation. The majority of voting rights are held by Robert Bosch Industrietreuhand KG, an industrial trust. The entrepreneurial ownership functions are carried out by the trust. The remaining shares are held by the Bosch family and by Robert Bosch GmbH. 
Additional information is available online at www.bosch.com, www.bosch-press.com and http://twitter.com/BoschPresse 
Categories