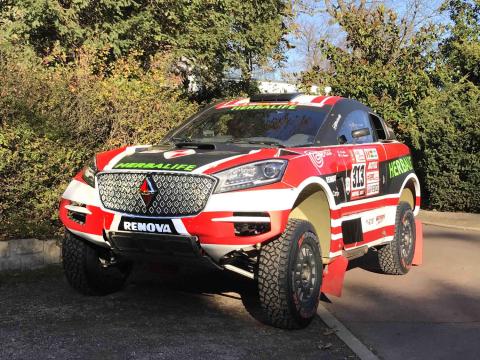 - Borgward presents driver Nicolas Fuchs and the rally car to race in Dakar Rally 2018 –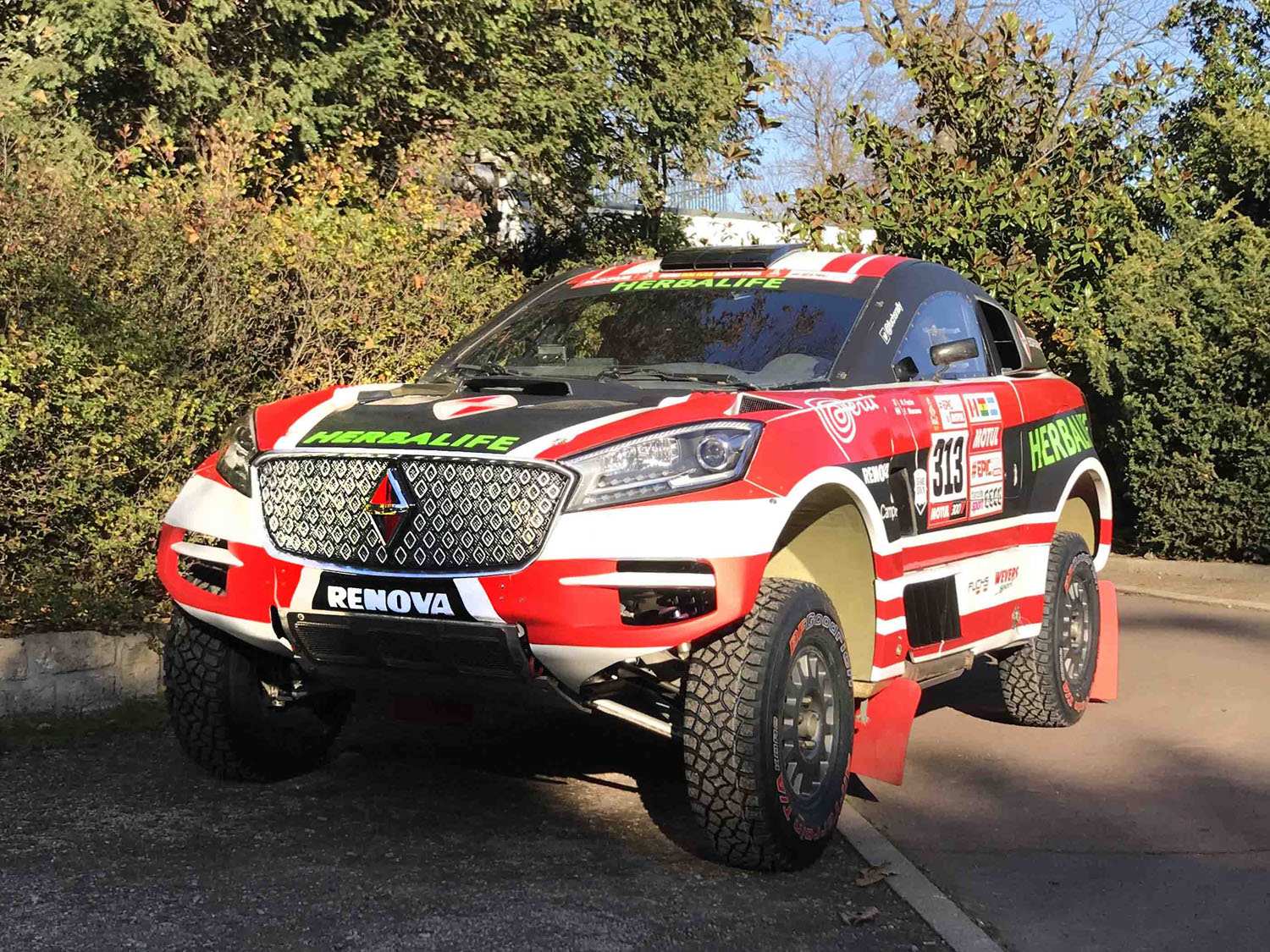 BORGWARD, under the Press Conference for the 2018 Dakar Rally organized by the Amaury Sport Organization (ASO) in the city of Paris, France, exhibited together with its official pilot, Nicolás Fuchs, the vehicle that will compete in the most difficult and famous off-road rally in the world: the BORGWARD BX7 DKR.
The development of the BORGWARD BX7 DKR has been assigned to the European team Wevers Sport, who have more than 15 years of experience in the world of motorsport with multiple achievements in different competitions. "We trust in Wevers Sport the development of our BX7 DKR.   We are confident that their participation in this great project, together with Nicolas Fuchs and Fernando Mussano, is a great contribution to the success of this project" said Tom Anliker, Senior Vice President Global Marketing, Sales & Service Borgward Group AG.
Nicolas Fuchs, considered "Priority Pilot" by the FIA, was also present at this event. "The Borgward BX7 DKR is the result of the collaboration from all parts, and it is a machine ready to surpass the great challenges of a rally like the Dakar. I have previously worked with Wevers Sport Team and their passion for motorsports gives them the confidence and strength needed to be in the best position. Personally, I can say that the BORGWARD BX7 DKR is going to have a very exciting role in this competition. We´re going for a new record!" he mentioned.
The Borgward BX7 DKR is a thoroughbred SUV prototype that was specially created for this rally. The vehicle's appearance is based on that of the Borgward BX7 volume model. It will participate in the prototype class T1.1, which includes many illustrious vehicles. and its body consists of carbon fiber. The endurance racer is powered by a gasoline engine, electronically managed by a Bosch control system that was specially developed for motor sports. In accordance with the rally's rules, an air restrictor limits the engine's output to 275 kW (375 hp). The vehicle has a maximum torque of 550 Nm. enable the vehicle to move ahead even under the most adverse conditions. The individual suspension featuring adjustable springs and twin dampers ensures that the vehicle reliably maintains contact with the ground, and the Brembo braking system with its water-cooled brake calipers on the rear axle brake the Borgward BX7 DKR just as reliably.
The BORGWARD BX7 DKR is expected to arrive in Peruvian territory in December, ready to tackle the tough geography and challenges that the 40th edition of the Dakar Rally will offer in South America.
Categories