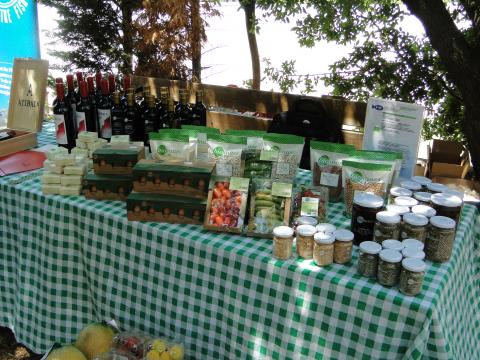 Biomass and Meat the Fish hosted an outdoor brunch for friends & family at the Biomass Farms in Jrebta, Batroun on Sunday May 25, 2014.
The buffet included bountiful organic salads and mezze dishes from Biomass' in-season fresh products, as well as a barbecue of wild fresh fish, organic salmon and premium beef & lamb, courtesy of Meat the Fish. Children had their share of fun out in nature, whilst guests went on a tour to visit the orchard.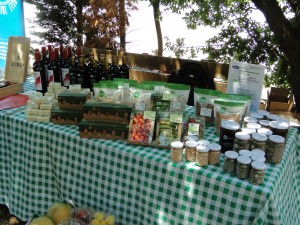 More on Meat the Fish:
"Meat the Fish" was established in 2012 in Beirut-Lebanon, as a home delivery service for people who enjoy cooking at home with premium ingredients. MTF imports an array of products such as Fish from the English Channel, Prime Meat from Australia, Organic Poultry from France, to name a few. In addition, MTF produces their own line of artisanal smoked fish at their smokehouse in Lebanon.
Contacts:
More on Biomass:
Biomass is a grower and provider of organic premium certified products. Since 2007, Biomass has been committed to organic farming and has worked with leading partners in the organic sector, both locally and internationally, to provide consumers with premium organic certified products.
Biomass strongly believes in promoting organic products in Lebanon and abroad, working with top experts, in the field.
Contacts:
Categories