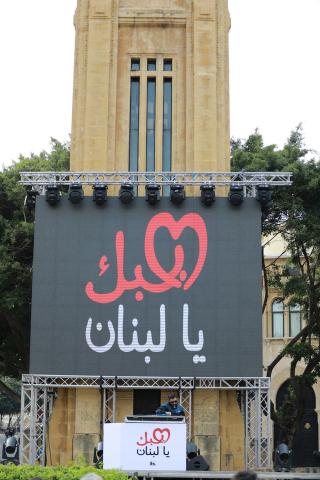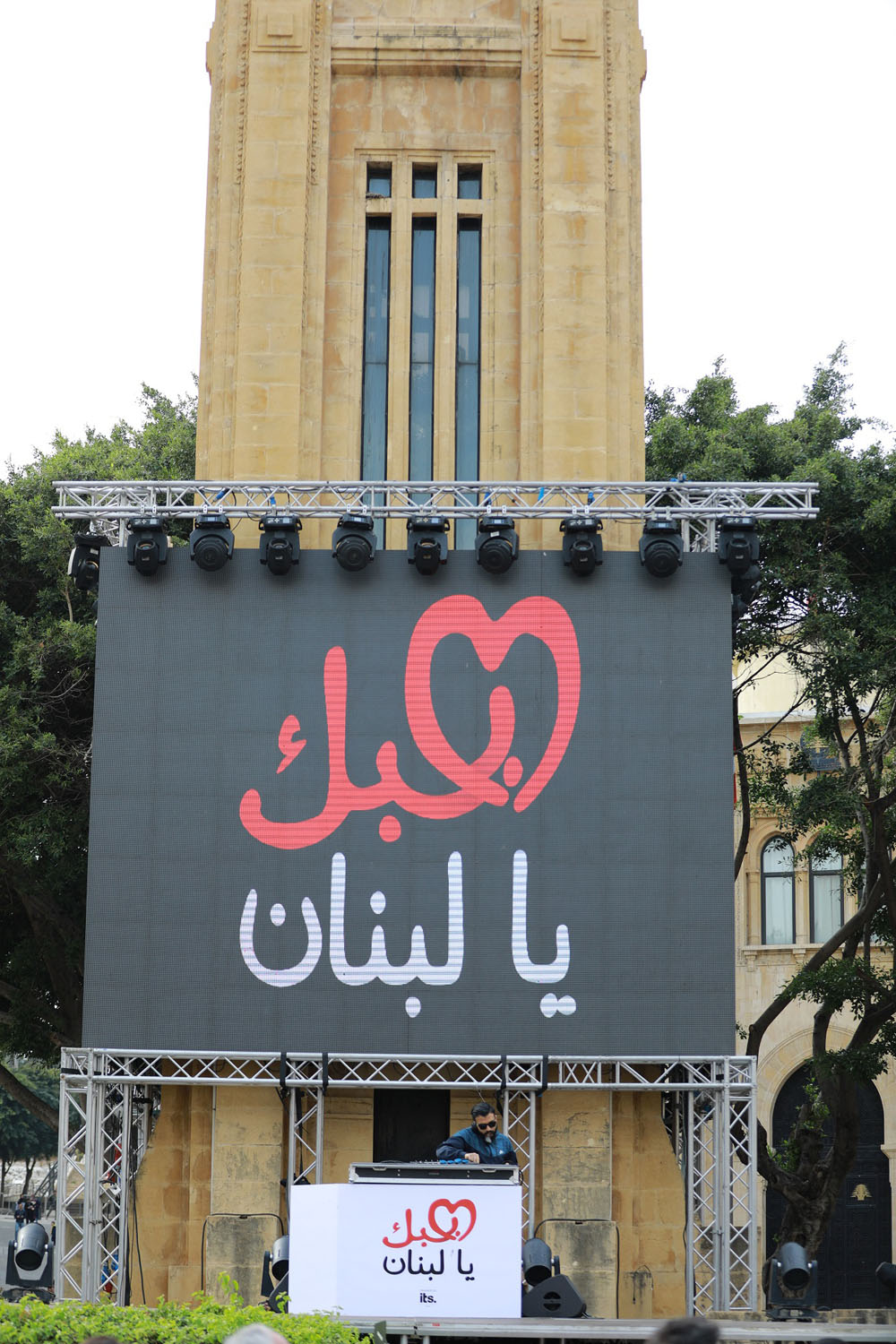 Beirut has witnessed for two consecutive days a wonderful atmosphere of joy and entertainment in the celebration of the event "Bhebbak Ya Lebnen" organized by the Municipality of Beirut under the direction of the Prime Minister Saad Hariri held at the Nejmeh Square in the city's downtown amid the participation of thousands of people.
The event was launched on Saturday evening at 'Al Omari' and 'Al Maarad' streets, depicting the blending of both Lebanese and European cuisines where guests enjoyed the most famous Lebanese, Spanish, Italian and French dishes. Producer and distributor Jean-Marie Riachi lit up the whole atmosphere with his choice of talents who performed the greatest songs for Lebanese and internationals artists.
Special entertainments for adults and children were scheduled for the two festive days organized by its. Events.  Famous DJ Maximus turned up the party on Saturday and Sunday along with many other artists and musicians. Additionally, cartoon characters played and roamed around the audience, drawing smiles on the faces of young people as well as adults.
Sunday was a Sports Day for all attendees starting with fitness classes and ending with football as thousands of people watched Riyadi play against Homenetmen for the Lebanese basketball League. The game was shown on giant screens in Nejmeh Square as well as the game of Barcelona vs Atletico Madrid for the Spanish league championship.
Music lovers gathered in the square stirring the city back to life, making it a cultural hub for all as Prime Minister Rafiq al-Hariri has always imagined it to be. Pictures of the Martyr with world leaders were displayed in the streets of the square.
The President of the Municipal Council of Beirut, Eng. Jamal Itani made a statement regarding the event, where he said: "President Saad Hariri, is determined to bring back life to downtown Beirut, which brings together all Lebanese people, in this sense, we will continue to hold celebrations and activities in order to revive the shops and attract the people back to the city."
"This was Martyr Prime Minister Rafic Hariri's project and it is being implemented today by President Saad Hariri, who is regularly asking us to hold activities and celebrations to bring back the lights to the city of love in Beirut, which is only worthy of joy," said Ezzat Kraytem, secretary general of Beirut Cultural Festivals association.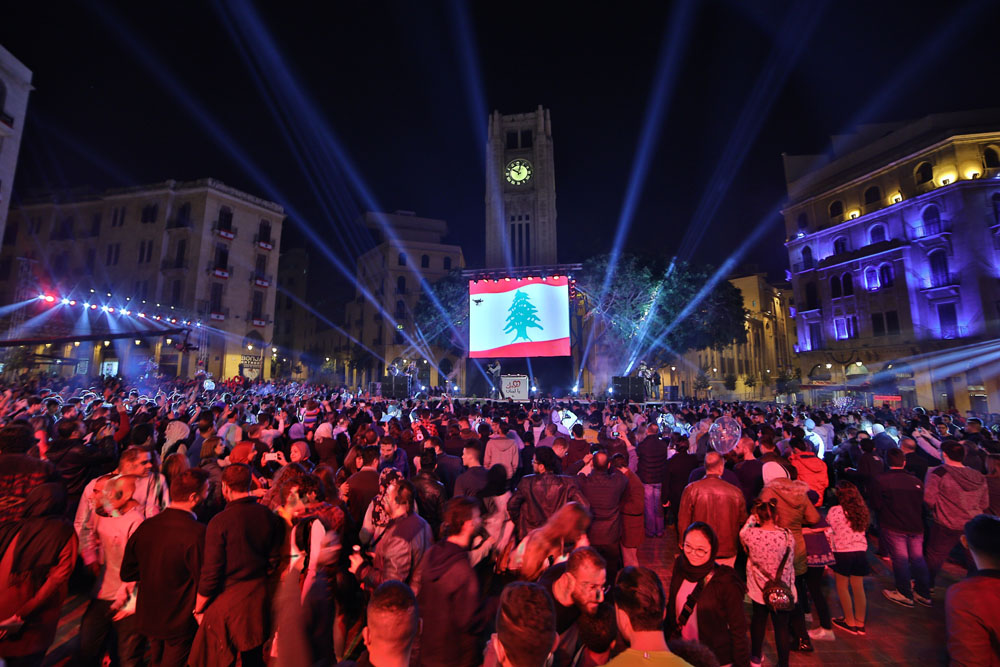 Categories