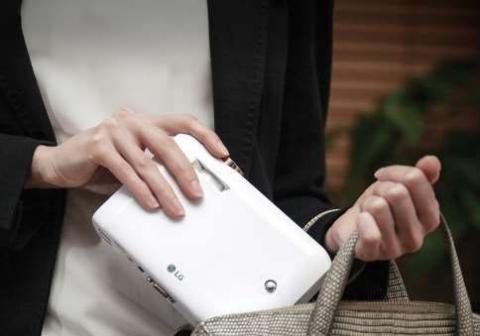 Education today is no longer dependent on four walls, a desk, and an instructor. Instead, individualized learning is as diversified as the technology providing it. Now, thanks to companies like LG, more students around the world are benefiting from electronic classrooms, education-based initiatives, and products that make a difference.
LG Electronics, one of the world's premier consumer electronics companies and a leader in providing education training and solutions globally, attempts to help users build a better life for themselves and their families in this information age. Previously, a student's physical location determined which educational opportunities were available to them. However, through the creation and implementation of different student-friendly products and educational initiatives, LG has been able to expand students' opportunities to learn, regardless of where they come from.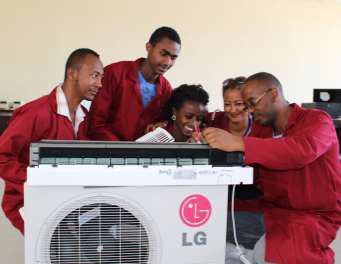 In an effort to provide the most accommodating learning environment, schools are installing LG products. The Smouse Opportunity School in Iowa, USA, and the Doan Thi Diem School in Vietnam installed LG's energy-efficient HVAC system to increase air flow and reduce noise, without requiring any major architectural renovations. This system allows these schools, and many others who have chosen LG solutions, to create an environment that is more conducive to learning.
That said, traditional classroom settings, while useful, are no longer the only vehicle for education. Technology like LG's ultra-lightweight Gram laptop and its long-lasting battery has increased mobility and connectivity in the learning experience, providing e-learning opportunities and removing barriers that previously hindered students in one location from receiving the same education as students in another location. Adding a portable projector like the MiniBeam projector from LG will additionally allow students to take the classroom with them wherever they may go. The use of such products allows students to pursue academic goals even if a traditional classroom is unavailable to them.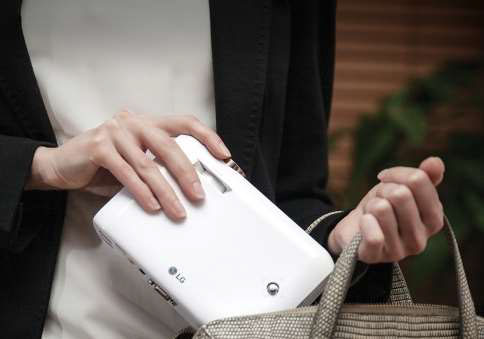 In collaboration with The New School's Parsons School of Design in New York, LG created a state-of-the-art computer lab, equipped with LG's UltraWide 34-inch monitors. These monitors were described by a Parsons student as "the future of screens, putting yourself inside the screen as it curves around you." Developing products and establishing partnerships that advance innovation and a student's educational experience equips the next generation of leaders to thrive in a technology-centered world.
This focus on students and their educational needs is best explained by the Managing Director of LG Levant, Hong Ju Jeon: "If we hope for a better tomorrow, we at LG believe that we must provide better education today. This means engaging with students who would otherwise lack sufficient educational opportunities, as well as further improving and developing products to drive innovation and digital literacy forward."
LG has organized the Global IT Challenge for Youth with Disabilities (GITC), in collaboration with the Korean Society for Rehabilitation of Persons with Disabilities (KSRPD), to bridge educational divides and provide those with disabilities better opportunities to access information. This year, the event was held in Hanoi, Vietnam, hosting approximately 265 participants from 16 countries. LG takes great pride in offering youth with disabilities tools for lifelong learning in IT and computer science.
Every culture values education and, to help build a better future, LG has dedicated itself to promoting and facilitating educational opportunities across the globe, including establishing the LG-KOICA Hope TVET College in Ethiopia for young electrical technicians, building solar-powered libraries in Pakistan, donating an IT library to the Hai Phong Industrial Vocational College in Vietnam, and even developing a book-reading smartphone to assist people who suffer from impaired vision. LG firmly believes in the power of education and continues to expand its efforts to provide opportunities for enhanced learning around the world.
Categories