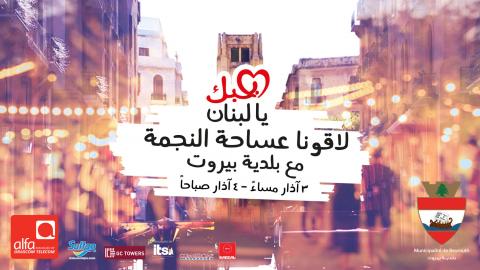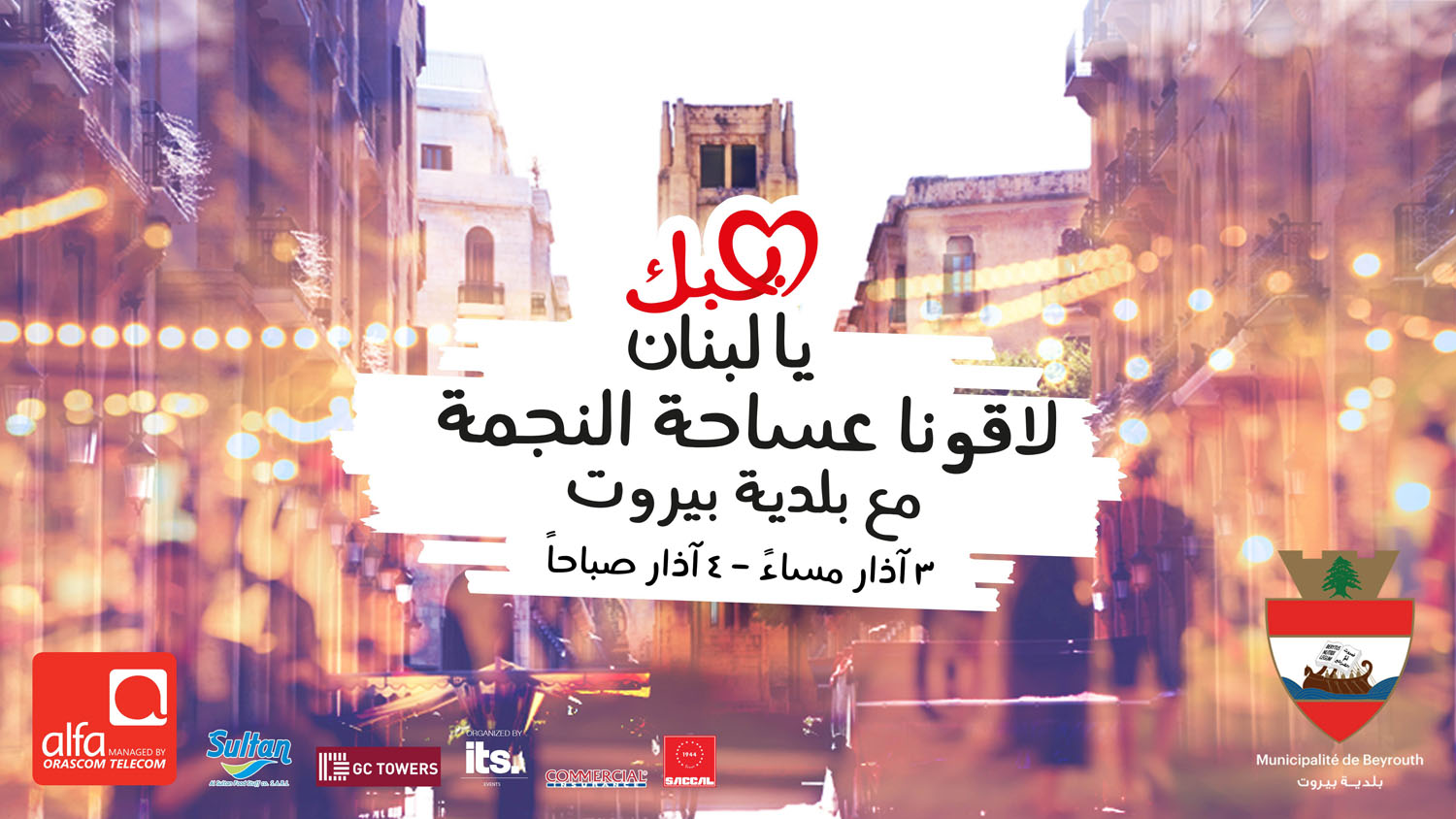 Under the direction of Prime Minister Saad Hariri, the Municipality of Beirut will launch its new event entitled "Behabak Ya Lebnen" happening at the Nejmeh Square in downtown Beirut on Saturday and Sunday, March 3 and 4, to complete the great success achieved at the New Year's Eve celebration.
During this event, the streets of the capital will depict Lebanese and European heritage and traditions with an exquisite variety of international cuisines, from popular Lebanese dishes to French, Spanish and Italian authentic food, paralleled by an artistic and musical atmosphere arranged by the producer and international distributor, Jean-Marie Riachi.
Special entertainment for adults and children are scheduled for the event, in addition to the music program. The event begins at 6pm on Saturday and lasts until Sunday afternoon.
The event is organized and managed by its. Events.  It includes many surprises for families and individuals who will be able to live the European experience in the city of Love Beirut, the city which Martyr Prime Minister Rafik Hariri imagined to be a cultural hub that brings together all Lebanese people and a global capital for tourism.
Categories