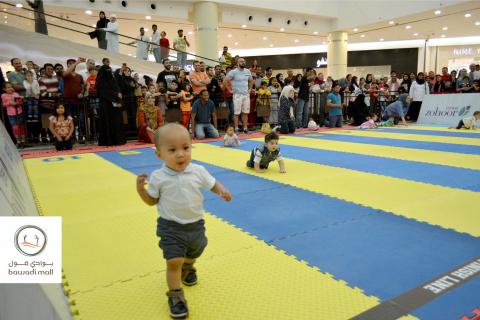 Babies cheered and encouraged at the third edition of the race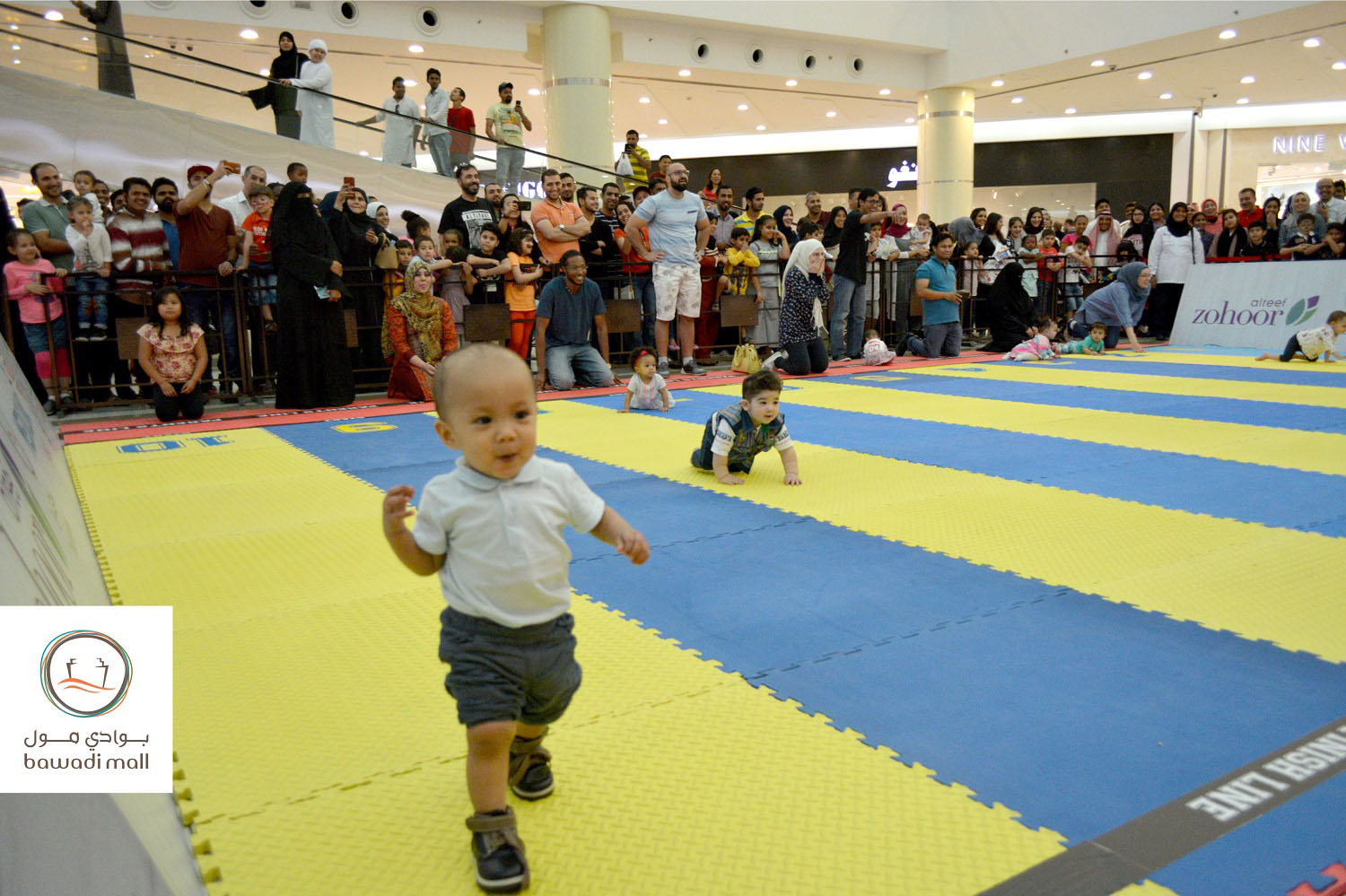 Al Ain's Bawadi Mall has hosted recently its third season of the most spectacular 'Babies Race' for infants.
The race has taken place at the Mall's premises from February 22nd until 26th, where babies wearing race-provided costumes crawled across a mat for the coveted title. Billed as the slowest, yet cutest race, the little crawlers organized to race in rows, vied for the champ title and grand prize. The race stretched over a 6-meter distance, with 10 babies raced at the same time. The winner was greatly encouraged by his parents – one positioned at the start line and one at the finish. The winners from each day have been competing against each other on the final day.
"This is the third season of our 'Babies Race'. The last two editions have been spectacular. While it's a race for the infants, it's also a family fun event. The enthusiasm that the parents showcased was such a pleasure. The past two editions have witnessed participations from several infants and the third season has only gone to be better," said Bassam Saleh, Marketing Manager for Bawadi Mall.
A total of 160 babies participated in the race and the mall anticipates around 430 registrations for its fourth season to take place at a time set by the management at a later stage.
Bawadi Mall has continued to offer unique experiences to residents of Al Ain and those coming in as tourists with several activities planned in the first two months of 2018 and promises the remainder of the year to be much bigger and better.
Categories