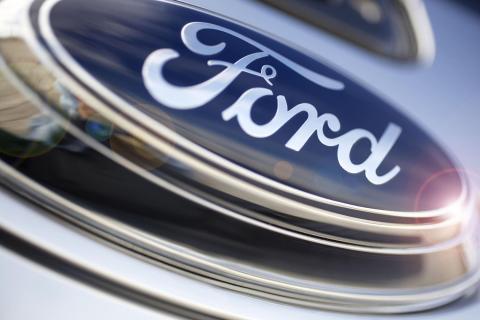 The summer holidays are at an end, and with the return of the school run comes added stress for parents and passengers as vehicles navigate bumper-to-bumper rush hour traffic and often chaotic at drop-off points. While Ford can't take your place on the morning commute, it can offer some tips to make the journey a little less stressful, and help keep parents and their children safe on the roads. Allow for more time Back to school time always brings more traffic to the roads, and borders on real-life bumper cars when it comes to dropping off at school. Get in the habit of leaving early. Running late for school causes you to drive faster than what you should, tailgate, and to weave through traffic to make up for lost time. Leave ten minutes early so that there will be no need to speed. Reduce your speed Should you leave home a little earlier than necessary, you'll find yourself with ample time to enjoy a more leisurely pace. Speed limits also reduce significantly in school zones, so staying within the suggested speed will afford greater amount of time to react to sudden stop braking or swerving of other road users. Despite our best efforts, however, the potential impulsive driving behaviour of other road-users means we need to be constantly alert. Ford cars are also designed with an additional safety feature – Forward Collision Warning with Brake Assist – that uses sensors to detect slower vehicles travelling in the same direction as you, warning you if you're approaching rapidly, and even pre-charges your brakes to increase sensitivity if you don't react to the audible and visual warnings. Share with others Be conscious of the fact that you need to share the road with other vehicles, such as big yellow buses. Everywhere you look there's a school bus. While it might seem inconvenient to wait for its "Stop" arm to recede, remember that it's transporting precious, unpredictable cargo (children) that don't always pay attention to the dangers around when disembarking. Wear Your Safety Belt Make sure everyone in the front seat and back seats wears their safety belts. Doing this one simple thing could save a life! Be sure you understand specific seating laws for children, which may include a certain weight allowance for child- and booster-seats. Ford offers optional rear outboard inflatable seat belts for children – which spread force over a wider area of the body in the event of a crash, and limits forward momentum, reducing the risk of injury to the chest, and the potential for head injury – in many of its vehicles, such as the stylish mid-size Fusion sedan, to the powerful full-sized F-150 pickup truck. Ford also offers LATCH – Lower Anchors and Tether Anchors for Children – a child-safety seat installation that provides a secure attachment to help reduce the likelihood of incorrect installation of the seat. Avoid distraction, practice misdirection There are a great deal of driver assist technologies available to help avoid distraction-related collisions – from adaptive cruise control with collision warning and brake support, to blind spot information systems with cross-traffic alert – but keeping your backseat passengers entertained can also go a long way to ensuring their boredom doesn't take your attention away from the road. Stream their favourite music through the SYNC 3 infotainment system for the perfect art of misdirection.
About Ford Motor Company Ford Motor Company is a global company based in Dearborn, Michigan. The company designs, manufactures, markets and services a full line of Ford cars, trucks, SUVs, electrified vehicles and Lincoln luxury vehicles, provides financial services through Ford Motor Credit Company and is pursuing leadership positions in electrification, autonomous vehicles and mobility solutions. Ford employs approximately 203,000 people worldwide. For more information regarding Ford, its products and Ford Motor Credit Company, please visit www.corporate.ford.com. Ford's history in the Middle East goes back more than 60 years. The company's local importer-dealers operate more than 155 facilities in the region and directly employ more than 7,000 people, the majority of whom are Arab Nationals. For more information on Ford Middle East, please visit www.me.ford.com
Ford Middle East is also a responsible corporate citizen with currently three CSR initiatives running in the region including the Ford Motor Company Conservation and Environmental Grants, Ford Warriors in Pink® breast cancer awareness campaign and Ford Driving Skills for Life safe driving awareness programme for young drivers and teens.
Categories