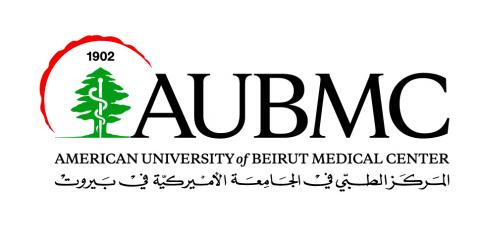 May 8th, 2014 - Beirut, Lebanon – On the occasion of World Voice Day 2014, the Hamdan Voice Unit at the American University of Beirut Medical Center organized free screenings for smokers and individuals with voice problems the week of April 16th, 2014.
"Your voice is an important part of your everyday life — in school, on the job, and during social interaction. Many people abuse their voice by smoking, shouting, drinking, or poor speaking technique," said Dr. Abdel Latif Hamdan. "AUBMC was the first to shed light and promote vocal hygiene and proper maintenance of vocal chords in Lebanon and the region. Preventive awareness campaigns for a healthier community are focal at AUBMC, such campaigns not only provide individuals with insights to how to take care of their health but as well help prevent sickness." added Dr. Hamdan.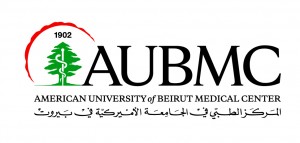 The Hamdan Voice Unit, launched in 2012, provides technical and medical services and builds public awareness of the importance of the voice and of early symptoms of voice disorders. The unit is specialized in treating people suffering from voice disorders due to functional or organic illnesses, and helps those who rely substantially on their voices by enhancing their vocal capacities.
"When voice issues occur treatment is often ignored and this can lead to more significant problems." added Dr. Hamdan. The long-term consequences of poor voice can range from strained vocal cords and chronic hoarseness to deadly head and neck cancers.
Maintaining a healthy voice can be achieved by following simple steps. It starts from listening to the voice, hoarseness without a cold can indicate something as laryngitis or laryngeal cancer and here a visit to a voice specialist is needed. Quit smoking, drink alcohol and caffeine in moderation, try not to scream, cheer loudly or talk over loud noise, manage acid reflex as it can hurt the throat. Don't force the voice if is hoarse from laryngitis, a cold or flu, avoid frequent throat clearing or harsh coughing, give the voice a rest, drink plenty of water to help lubricate the vocal folds and warm up the voice before speaking or singing.
The Hamdan Voice Unit vocal hygiene awareness campaign involved in addition to a free screenings day, distribution of awareness flyers on vocal hygiene to various schools in the city and a fundraising dinner to raise funds in help of patients' in need of treatment and which was held on World Voice Day, Wednesday April 16th, 2014.
The World voice day was initiated in 1999 and is celebrated every 16th of April. It was initiated as a combined effort of American and European otolaryngologists and speech and language pathologists, particularly the American Academy for Otolaryngology-Head and Neck Surgery that has sponsored the event since its inception in 2002.
World Voice Day gives vocal health experts an opportunity to bring renewed awareness about vocal health to the general public and to professionals who have built careers around their voices.  
For more information please visit our website www.aubmc.org or contact:
The AUBMC Office of Communications at 0096 1 350000 ext. 4732
Rana Alley, Director of Strategic Planning and Communications 00961 1 350000 ext. 4722
Email: praubmc@aub.edu.lb
Ketchum Raad Middle East
Suzan Bou Dargham, Account Director – 00961 3 690505 – Email: suzan.dargham@ketchum-raad.com
About American University of Beirut Medical Center
Since 1902, the American University of Beirut Medical Center has been the most trusted and respected healthcare provider in Lebanon and the region, handling more than 300,000 patient visits annually.  AUB is building on its strong foundations in medical education and health care through the AUBMC 2020 Vision. In addition to improving facilities and capacity, the AUBMC 2020 Vision will establish centers of excellence that will provide new medical options for the treatment of illnesses endemic in the Arab world, and it will expand access to the quality of care that families in Lebanon have depended on for generations.
Launched in 2010, the AUBMC 2020 Vision is an ambitious and comprehensive initiative that affirms AUBMC's position as the leading medical center and healthcare institution in the region. The AUBMC 2020 Vision is transforming medical education, research and practice, and most importantly, medical care in the region, bringing them to new levels of excellence.  It consists of major new medical (clinical and academic) facilities, the establishment of clinical and research centers of excellence, investment in state-of-the-art equipment, recruitment of talented physicians and nurses, and regional and international partnerships.  Read more at www.aubmc.org/2020
Categories