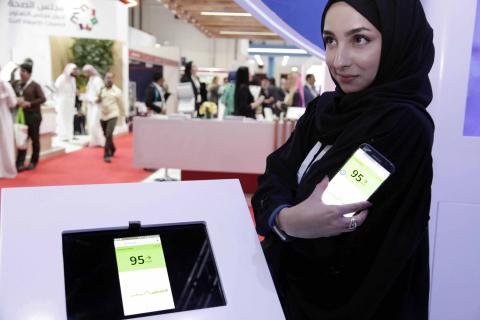 During its participation at Arab health 2018
Ministry of Health and Prevention
unveiled a new app for glucose monitoring
using smart phones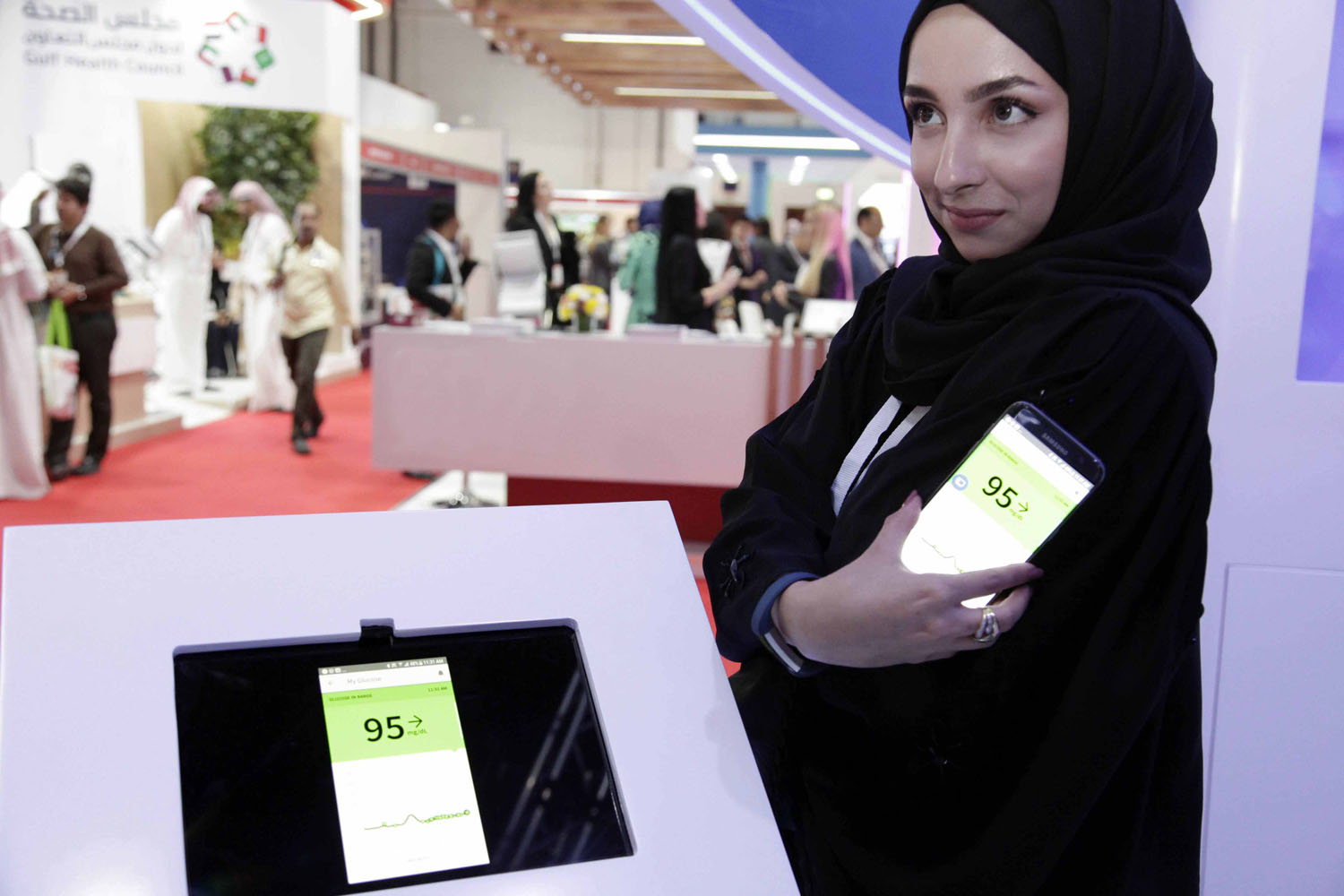 The Ministry of Health and Prevention (MOHAP) launched the LibreLink app from Abbott Laboratories, allowing diabetic patients to monitor blood glucose using smartphones. This is in line with its vision to provide personalized healthcare and self-management solutions using smart monitoring devices to test blood glucose levels, while also reducing possible complications related to diabetes. The launch came during the Ministry's participation at Arab Health Exhibition & Congress 2018, held at the Dubai World Trade Centre between 29th January to 1st of February 2018.
The LibreLink app from Abbott reads glucose levels via the FreeStyle Libre sensor placed on the back of the upper arm, eliminating the need for routine finger pricking while delivering instant results. The sensor should be replaced every 14 days, and patients can swim or take showers while wearing it.
H.E. Dr. Yousif Mohammed Al Serkal, Assistant Undersecretary for the Hospitals Sector, reiterated that the Ministry of Health and Prevention is committed to improve community health, and provide innovative and comprehensive healthcare services, that meet international standards, and provide the most advanced treatment solutions to control diabetes and other non-communicable diseases, using mobile apps and wearable technologies.
Al Serkal highlighted the importance of using advanced methods to treat diabetes, noting that regular testing for patients, treatment management, self-care, accurate monitoring of blood glucose, and continuous data management through this app, would help reduce the negative health, social and economic effects diabetes has on the community. He noted that the quality of the services provided by the ministry have helped reduce the prevalence of diabetes.
Dr. Kalthoom Mohammed AlBalooshi, director of the Ministry's Hospitals Department added that the app can transfer up to 8 hours of glucose levels from the FreeStyle Libre sensor developed by Abbott, and features a trend arrow that indicates whether glucose levels are steady, rising or dropping. The app is very useful for families and healthcare providers, as one LibreLink account can show results for up to 20 individuals. The LibreLink app is compatible with Android OS 4.0 or higher.
"At Abbott, we're committed to helping people live their best possible life through the power of health. Therefore, we take pride in participating in Arab Health and presenting innovative technologies, in partnership with the Ministry of Health and Prevention." Said Hani Khasati, General Manager, Greece, Middle East, Africa & Turkey Abbott Diabetes Care.
Usually, diabetics use finger pricking to get a blood sample, test glucose levels and be able to make informed therapeutic decisions. However, FreeStyle Libre eliminates the need for finger pricking allowing patients to be treated and reduces the risks of cardiac disease, strokes, blindness, kidney failure, and diabetic foot damage that come with high glucose levels.