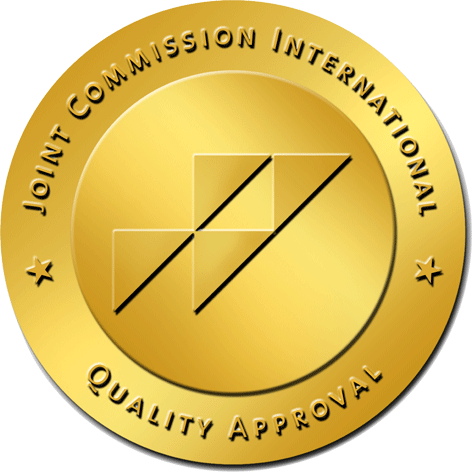 Once again the American University of Beirut Medical Center (AUBMC) received officially on Friday April 11, 2014 full accreditation by the Joint Commission International (JCI).
"This is a special achievement to celebrate," said Dr. Adnan Tahir, medical center director and chief medical officer at the American University of Beirut Medical Center. "We are proud to see that the hard work and dedication has been rewarded with this achievement. Teamwork and collaboration across the organization are key to our success and they are focal in maintaining our leadership position by offering the best medical care not only in Lebanon but regionally and at par with international standards." added Dr. Tahir.
AUBMC was the first hospital located outside the United States to be accredited in 1956 by the Joint Commission on Accreditation of Hospitals. The hospital was repeatedly surveyed since and maintained its accreditation till 1986. During war time the JCI surveyor team refrained from coming to Lebanon but when they resumed their surveys AUBMC was reaccredited again in 2007 and has been reaccredited every three years since.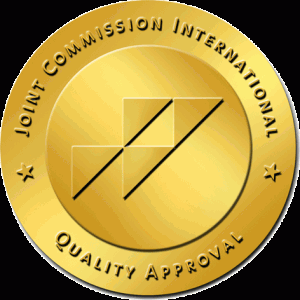 "JCI Accreditation is an important building block in the foundation for a stronger and better performing medical center. We will continue to face challenges, but with teamwork we will always find the best and most appropriate solutions to ensure safe and high quality care to our patients." concluded Dr. Tahir.
JCI is a division of Joint Commission Resources which is the largest accreditor of health-care organizations in the United States that surveys nearly 20,000 health-care programs through a voluntary accreditation process. The Joint Commission International Accreditation Hospital Standards are intended to stimulate continuous, systematic and organization-wide improvement in daily performance and in the outcomes of patient care.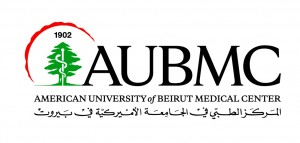 AUBMC is the first medical institution in the Middle East to have earned the three international accreditations of JCI, Magnet and CAP, attesting to its superior standards in patient-centered care, nursing, and pathology/laboratory services. 
For more information please visit our website www.aubmc.org or contact:
The AUBMC Office of Communications at 0096 1 350000 ext. 4732
Rana Alley, Director of Strategic Planning and Communications 00961 1 350000 ext. 4722
Email: praubmc@aub.edu.lb
Ketchum Raad Middle East
Suzan Bou Dargham, Account Director – 00961 3 690505 – Email: suzan.dargham@ketchum-raad.com
Note to Editors
About American University of Beirut Medical Center
Since 1902, the American University of Beirut Medical Center has been the most trusted and respected healthcare provider in Lebanon and the region, handling more than 300,000 patient visits annually.  AUB is building on its strong foundations in medical education and health care through the AUBMC 2020 Vision. In addition to improving facilities and capacity, the AUBMC 2020 Vision will establish centers of excellence that will provide new medical options for the treatment of illnesses endemic in the Arab world, and it will expand access to the quality of care that families in Lebanon have depended on for generations.
Launched in 2010, the AUBMC 2020 Vision is an ambitious and comprehensive initiative that affirms AUBMC's position as the leading medical center and healthcare institution in the region. The AUBMC 2020 Vision is transforming medical education, research and practice, and most importantly, medical care in the region, bringing them to new levels of excellence.  It consists of major new medical (clinical and academic) facilities, the establishment of clinical and research centers of excellence, investment in state-of-the-art equipment, recruitment of talented physicians and nurses, and regional and international partnerships.  Read more at www.aubmc.org/2020
Categories