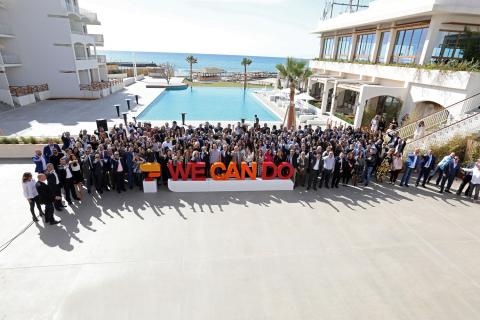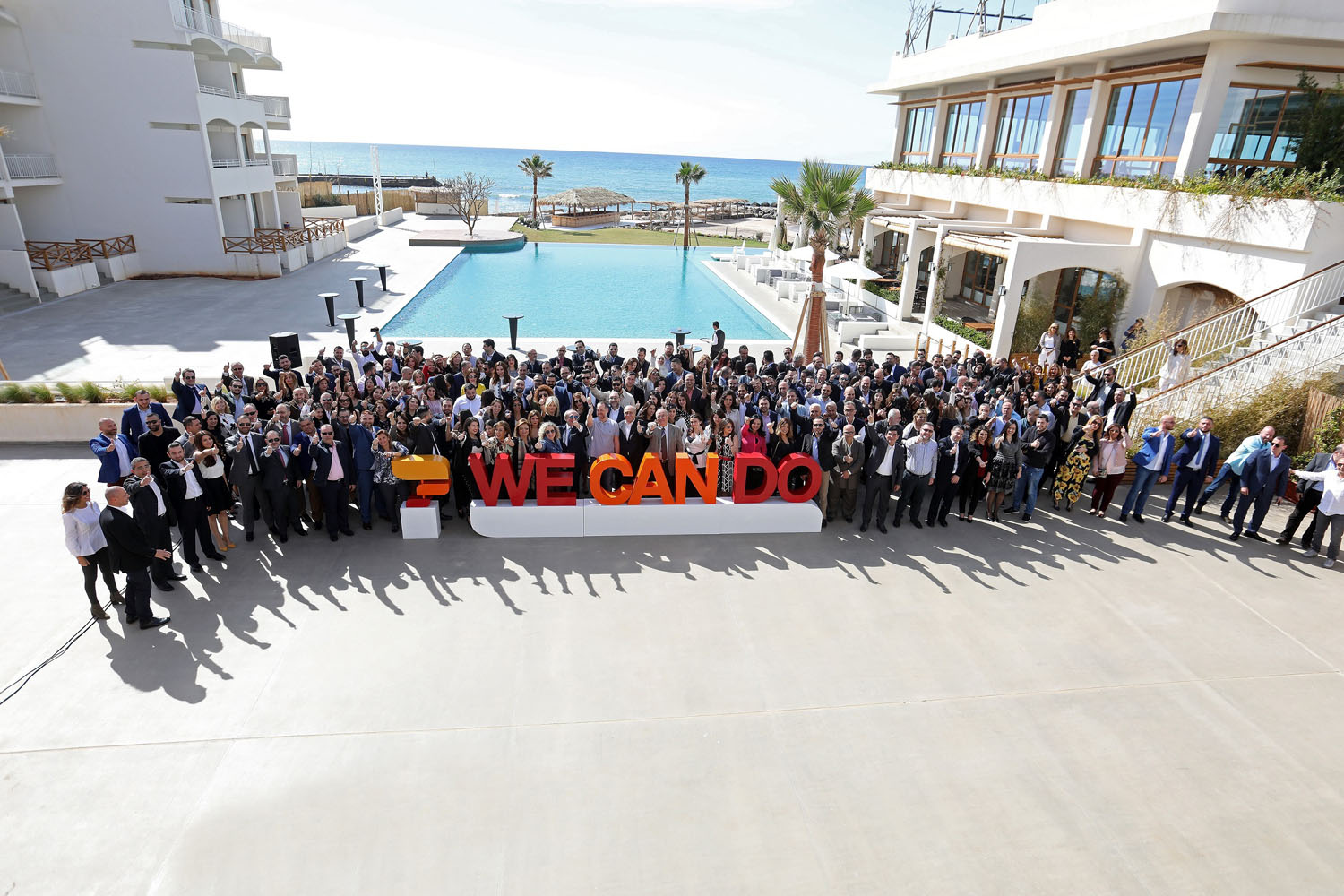 AM Bank held its annual lunch at La Siesta Beach Resort in Khalde, in the presence of its Chairman Marwan Kheireddine, Chief Operations Officer Nahla Khaddage Bou Diab alongside Board members and employees.
Many surprises awaited the employees at this year's lunch in line with the new changes that AM Bank has implemented in its new agenda.
The Lebanese National Anthem was sung by the mass of attendees at the opening ceremony of the event, which was later followed by the distribution of rewards to employees in recognition of their outstanding performances and to branches that have achieved their business targets in the past year.
Mr. Marwan Kheireddine, Chairman of the Board of Directors and General Manager of AM Bank, stated, "Together, we have achieved great success in 2017 and we look forward to enhancing our performance this year within an integrated strategy that requires full cooperation and coordination between our management team and our employees so as to provide an excellent outcome. Hence, we must invest all of our capacities in full potential in order to provide what customers demand in an atmosphere of comfort and safety and with a lot of awareness. "
At the closing of the ceremony, the attendees stood for pictures alongside the bank's logo "We can do".
Categories