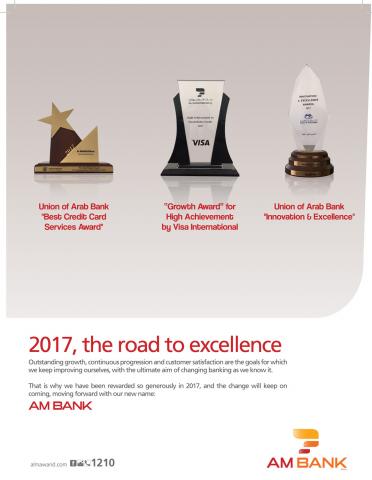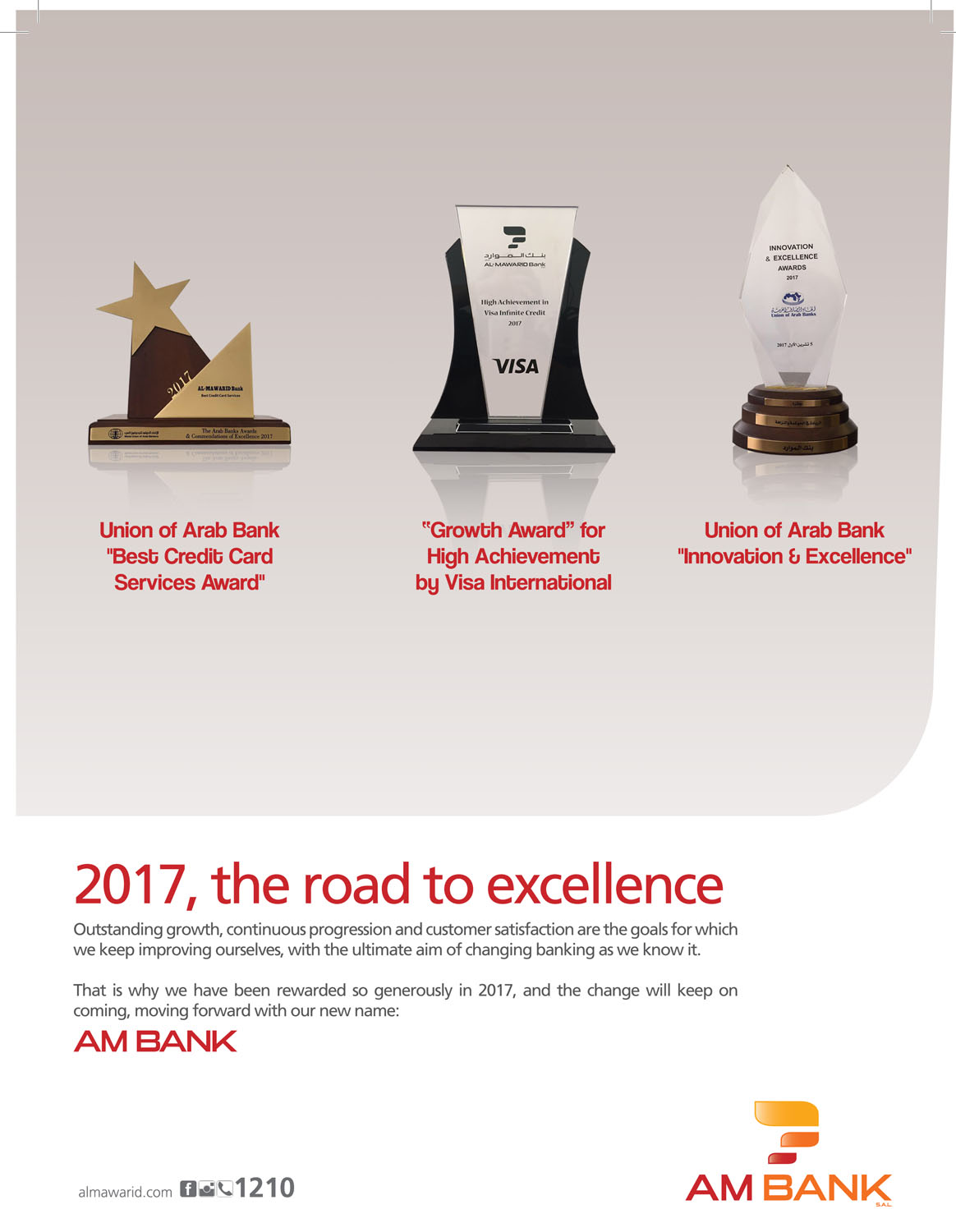 Al Mawarid Bank brought 2017 to its close with three valuable prizes, a year crowned with success and growth. The Bank's efforts came to fruition after having received appreciation from financial institutions in Lebanon, the Arab countries and at a global level.
During the past year, the Bank has earned several achievements leaving a large footprint in the banking and finance sector by winning the "Innovation & Excellence" award from the Union of Arab Banks in recognition of the Bank's commitment to the core values of corporate governance and global practices in professional ethics.
Visa International has acknowledged the major role that Al Mawarid Bank played in the remarkable growth in credit-card payments and their promotion and has offered the Bank an award for its "High Achievement in Visa Infinite Credit". Additionally, the Union of Arab Banks has selected Al Mawarid Bank to win the "Best Credit Card Services Award" in recognition of its excellence in providing card services under international and regional standards.
The success of Al Mawarid, both locally and internationally, has led the Bank to the launch of its new name "AM BANK", a title that is more adequate to the global reach and to keep abreast of new developments that have been adopted recently in all its branches.
Categories