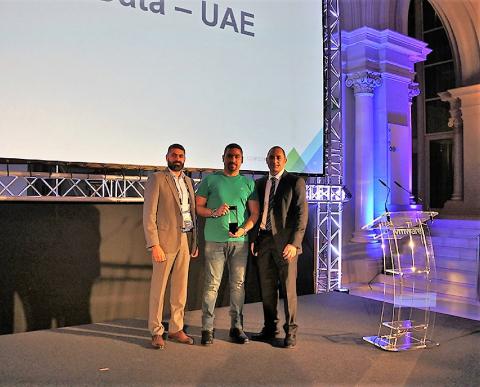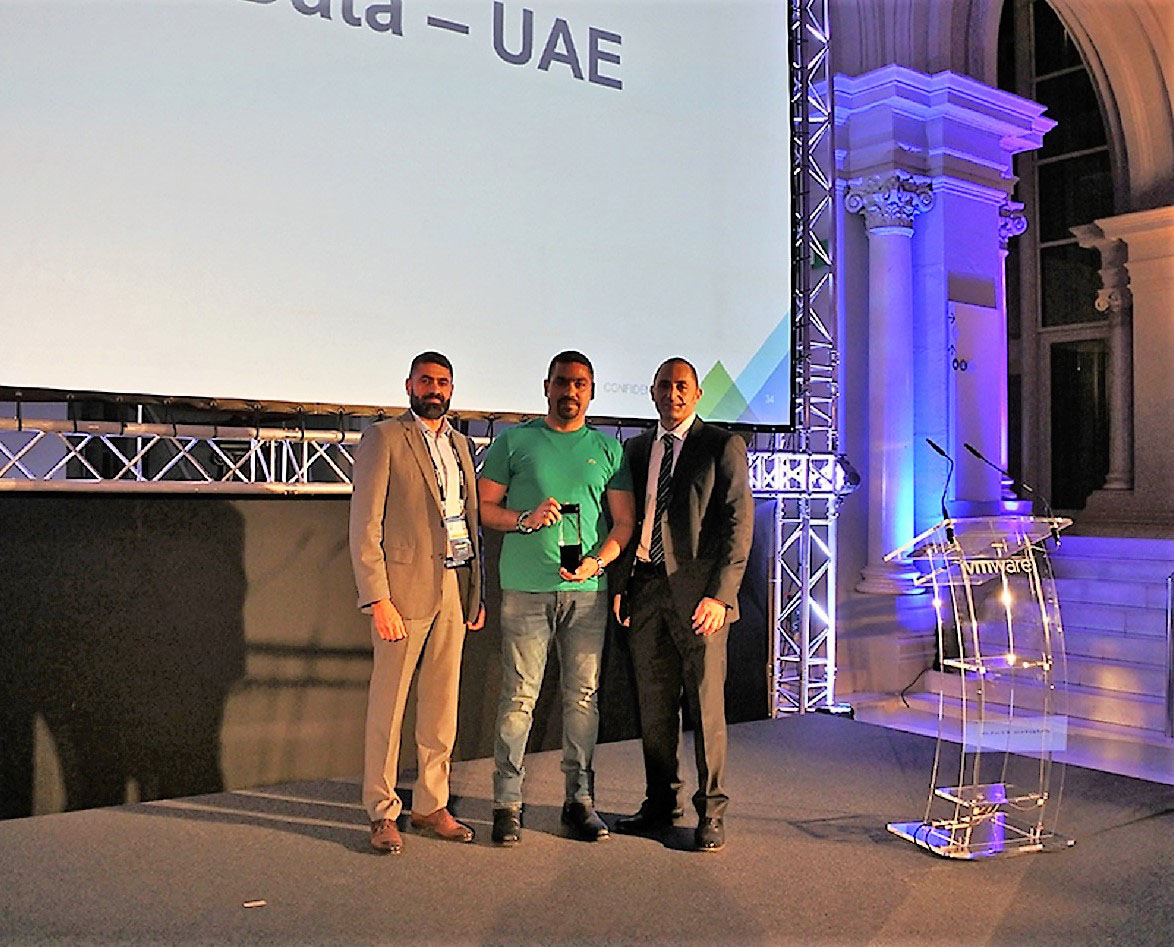 Alpha Data, the UAE's leading systems integrator, received the 'Commercial Partner of the Year (2017)' Award from VMware Middle East during the VMworld2017 awards ceremony held recently in Barcelona, Spain. The company was recognized for its outstanding performance and high volume of transactions in the MENA region.
Cloud computing and platform virtualization leader VMware has named Alpha Data its top commercial MENA partner multiple times in honor of the latter's consistently exceptional contributions in driving year-on-year growth for VMware's Enterprise and General Business segments. Alpha Data partners with VMware to deploying industry-leading virtual infrastructure platforms.
Amar Singh, Sales Director at Alpha Data, said: "We thank VMware for appreciating our contributions and for placing its trust in us as one of its most valuable partners in the Middle East. We will continue to complement VMware's efforts to help organizations transition to cloud computing and reduce the complexity of their IT operations. This recognition is dedicated to our teams who continue to drive us to excellence and maintain our industry leadership, and most of all to our customers who believe in our ability to maximize their technology assets."
About 'Alpha Data'
Alpha Data is a leading systems integrator with a proven track record of over 30 years. Founded in 1981, Alpha Data draws from the expertise of its over 900-strong workforce to deliver ICT solutions for thousands of organizations in the Middle East. Its business approach is to establish long-term partnerships that encourage success through mutual benefit. Alpha Data has been named 'Systems Integrator of the Year' at two of the region's leading technology awards - CPI's Reseller Middle East Partner Excellence Awards and ITP's Network Middle East Innovation Awards. The company is based in Abu Dhabi, UAE with satellite offices in Dubai and Qatar. Visit http://www.alpha.ae.
Categories