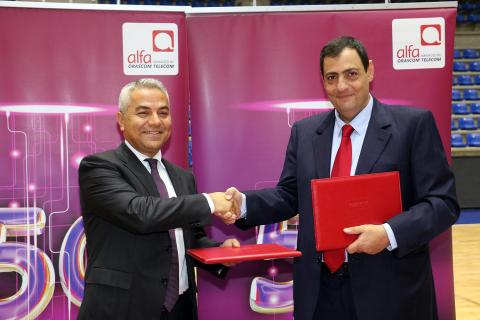 Hayek: Towards World Cup Qualifications… Halabi: We Thank Alfa
Alfa, managed by Orascom TMT, and the Lebanese Basketball Federation signed an agreement through which Alfa will be sponsoring the National Basketball Team which is partaking in the qualifying games to the 2019 FIBA Basketball World Cup in China. The signing ceremony took place during a press conference in Nouhad Nawfal Complex in Zouk Mikayel.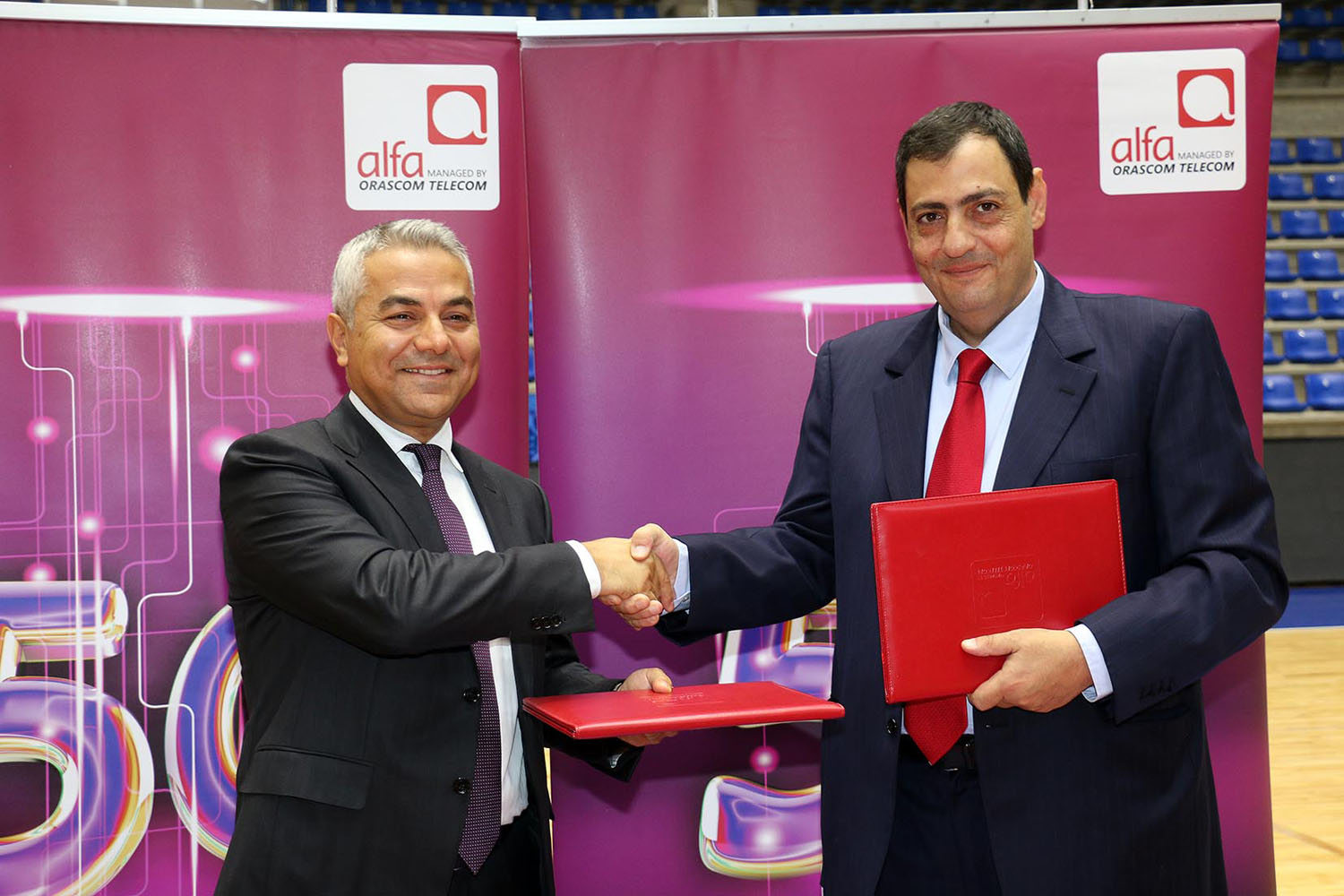 The event was attended by Alfa Chairman and CEO, Marwan Hayek as well as the President of the Lebanese Basketball Federation Akram Halabi alongside a large audience of media figures, journalists and reporters.
Halabi
The ceremony was inaugurated by the Lebanese national anthem, then was shortly followed by a speech by Halabi: "During the past three weeks, financial burdens were largely prevalent in the federation. This drove skepticism that the Lebanese national basketball team had the means to continue their journey towards world cup qualifications. Nevertheless, during a visit to Hayek, we were met by encouraging support which translated into financial backing for the team. My wish is that every company is headed by a leader like Mr. Hayek. In the name of the Lebanese basketball family, I would like to thank Alfa and its Chairman for supporting the national basketball team. This support ensures that the Lebanese flag is forever present in international sporting events."
Hayek
Hayek further elaborated: "Our field is telecommunications and our goal is to reach new heights through technological breakthroughs, thus keeping pace with the latest in the industry; the most recent of which was the launch of VoLTE technology last week. At the same time, we support clubs, federations and sports and festivals ranging from football, volleyball, skiing, water boarding, taekwondo and tennis among others, as well as cultural and social events. We also support the cause of individuals with Iron Will."
Hayek added: "Through this contract, we are honored to support Lebanese National Basketball for the second time; knowing that the first experience did not meet hopes because of internal reasons related to the federation. Nevertheless, we are back stronger than ever to support the men's national basketball team especially that Alfa has placed at the heart of its strategy the transition from a traditional operator to a provider of happiness through the integration of the technological aspect with the human side so that the Alfa brand becomes the title of Happiness in all fields."
Hayek pointed out that:" We are thrilled to be cooperating with the Lebanese Basketball Federation headed by Mr. Akram Halabi with our ultimate goal being to serve the noble message that sport transmit." He also asserted that:" The Lebanese national basketball team represents the nation as a whole. We are hopeful that Lebanon can prevail over its Chinese counterpart on Thursday which will give a big motivation to our national team in its qualification journey to the World Cup."
Hayek and Halabi then proceeded to sign the sponsorship contract.
Categories