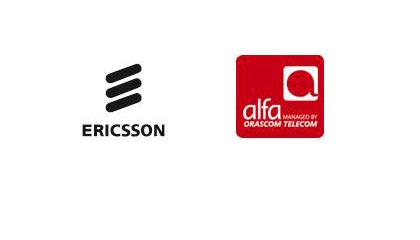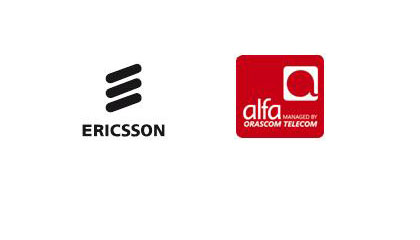 Following its successful completion of the 1st 5G trial in Lebanon, Alfa, managed by Orascom TMT, in cooperation with Ericsson, held the first integrated 5G Live experience in Lebanon under the patronage and in the presence of H.E. Minister of Telecommunications Jamal Jarrah. The two-day event introduced the public and university students at Alfa headquarters to never-before-seen techniques in Lebanon, demonstrating the 5G network potential and wide range as well as huge speeds that exceed current speeds by 100 times to reach 25 gigabits per second (Gbps). Brought in from the Mobile World Congress in Barcelona, ​​demos included examples of virtual reality applications, simulation of remote control and management capabilities over 5G networks and robotics, and a detailed explanation of the 5G capabilities and the Internet of Things (IoT).
Hayek Following the Lebanese national anthem, Alfa CEO and Chairman Marwan Hayek, said, "This event in which we witness for the first time in Lebanon the 5G capabilities, confirms Alfa's readiness to introduce the 5G technology. It is a crucial and a turning point moment for the telecommunications sector in Lebanon, and is historically similar in importance and impact to similar milestones, such as the invention of the printing press, which changed the concept of printing and copying books, leading to the intellectual revolution and the Renaissance in Europe. It is also similar to the discovery of electricity and steam machines that changed the concept of factories and led to the Great Industrial Revolution. Moreover, it is akin to the invention of airplanes and vehicles that changed the concept of transportation and reduced distances. What comes after 5G is very different from what preceded it".
Hayek confirmed, "When commercially available, this revolutionary technology will allow us to reach huge speeds up to 25 Gbps and will provide a latency of no more than 4 milliseconds and up to 1 millisecond in some applications that require high accuracy. This rate is similar to the rapid response of the human brain". Hayek explained, "This means that as we enter the new digital revolution, where 5G is an essential element, we will be able to develop virtual intelligence, M2M and the Internet of things applications". He added: "We have accompanied this new revolution from its beginning, and it represents the continuity of our journey, from the pioneer launch of GSM to 5G. We were also the first to launch 3G, 4G, and 4G+ technologies, making us a "happiness provider" to the Lebanese through the quality of service and Internet speeds that are reflected on their lives and their work".
Hayek also said, "5G will have a huge impact on the economy for the next 15 years, with global GDP expected to grow by 2.9 percent, and 5G contributing to 0.2 percent of this GDP. It will also create 22 million new jobs globally, most of which are new jobs, hence the primary role of the educational sector and educational institutions is to educate the young generation on the specialties in demand".
Speaking of the impact of 5G in Lebanon, Hayek said: "If the GDP growth continues at the same rate of 2.9 percent annually, the contribution of 5G direct investments in Lebanon's GDP is expected to reach $2 billion between 2020 and 2035, and a similar figure in other sectors such as transport, health and education. Hence, the overall contribution will generate a total of $4 to $5 billion in additional revenue over the next 15 years". Hayek noted, "As we enter the fifth generation, the telecommunications sector will account for 10 percent of Lebanon's GDP in the coming years, if we add the current contribution of the sector to the GDP".
He stressed that Alfa does not neglect the human and social factor in its mission, and in parallel with all this technological progress, it will double its humanitarian efforts, especially as it is one of the first companies committed to the United Nations Plan for Sustainable Development 2030. "We look forward to 6G" he concluded.
Minister Jarrah
"There is a real desire and will to develop the telecommunications sector rapidly to keep abreast of the latest technology, which is very fundamental to the development of our economy and our society", said Minister Jarrah. "Alfa always plays a very positive role and is a pioneer in embracing the latest technologies for the development and advancement of the sector. This is not an option for us, it is necessary to bring Lebanon back to the advanced position it had with the beginnings of GSM cellular networks in the region".
He added, "With Alfa, we will restore this leading role regionally by providing the necessary services to the Lebanese and keeping pace with the latest global technologies".
Jarrah concluded, "I thank Marwan Hayek, who, despite all his preoccupations in the development of Alfa technically, administratively and financially, gives extra focus to the social responsibility aspect. He is a pioneer at this level, and we are his supporters in this process".
Ibrahim
"We have been focusing on developing 5G ecosystem and use cases and today's successful event with Alfa demonstrates the performance capability of 5G achieving 25Gb per second" Says Rafiah Ibrahim, Head of Ericsson Middle East and Africa.  "5G will be a game changer that will transform the way we live, work and engage and today marks the first step for Lebanon's journey towards 5G." added Ibrahim.
Dergham
Mohamad Dergham, Head of Ericsson Levant countries said on this occasion: "This successful 5G trial prepares Alfa's network for a 5G future. It is another demonstration of our long standing partnership marked with significant milestones to date. I am confident that we will continue to collaborate with our valued partnership to deliver high quality end-to-end network performance in Lebanon."
About Alfa
Alfa is the brand name of the first Lebanese mobile network managed by Orascom Telecom, Media and Technology (OTMT). Alfa capitalizes on the vast know-how and international expertise of OTMT in order to deliver quality and professional solutions for the mobile sector in Lebanon. Alfa has been focused since 2009 under OTMT management on technology innovation being the first operator to introduce latest global mobile technologies in Lebanon. On October 25, 2011, it was the first to launch 3G+ mobile broadband services. On May 15, 2013, it became the first to commercially roll out 4G-LTE services in the country, and in another regional milestone, Alfa launched the first 4G+ (LTE Advanced) live site in Lebanon in Q3, 2015. Alfa currently serves close to 2 million subscribers, among of which more than 75% are data users and its state of the art network (2G, 3G+, 4G LTE and 4G+) covers 99% of Lebanon. For more information, please visit www.alfa.com.lb  
About Orascom Telecom Media and Technology
OTMT is a holding company that has investments in companies with operations mainly in Egypt, North Korea, Pakistan, Lebanon and other North African and Middle-Eastern countries. The activities of OTMT are mainly divided into its GSM, media and technology and cable businesses. The GSM activities include mobile telecommunications operations in Egypt, North Korea and Lebanon. The media and technology division consists of OT Ventures/Intouch Communications Service and the OT Ventures Internet portals and other ventures in Egypt, including LINK Development, ARPU+ and LINKonLINE. The cable business focuses on the management of cable networks.
About Ericsson
Ericsson enables communications service providers to capture the full value of connectivity. The company portfolio across Networks, Digital Services, Managed Services, and Emerging Business is geared to make our customers more efficient, go digital, and find new revenue streams. Ericsson's investments in innovation have delivered the benefits of telephony and mobile broadband to billions of people around the world. The Ericsson stock is listed on Nasdaq Stockholm and on NASDAQ in New York. www.ericsson.com
Categories