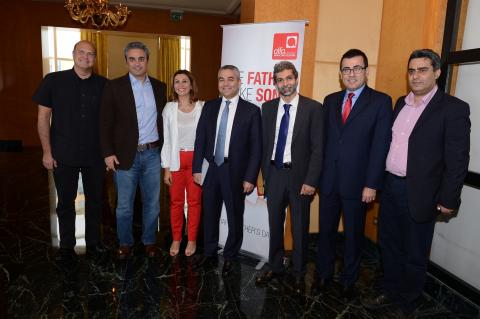 Beirut, June 20, 2014 – To celebrate the Father's Day occasion, and in the presence of Alfa CEO and Chairman, Marwan Hayek, Alfa, managed by Orascom Telecom, organized a gathering in honor of fathers and men working in the media sector at the Four Seasons hotel on Friday June 20, 2014.
After a moment of silence for the souls of the martyr journalists who gave their lives for the sake of their mission, a workshop began with the instructor and expert in community media, Daoud Ibrahim. It focused on digital media and social communication means, while providing journalists with guidelines on how to make the most of these tools in their field.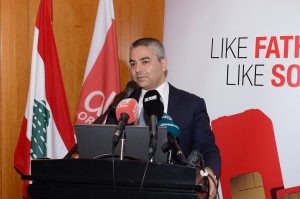 Hayek Then Alfa CEO and Chairman, Marwan Hayek, welcomed the journalists and said, "We are gathered here to honor journalists who as fathers make sacrifices for the sake of their families, and to thank them for their constant support for Alfa." He added that "The gathering comes after Alfa secured the viewing of the World Cup games for most Lebanese as a gold sponsor for free as part of our strategy to promote sports and give the Lebanese access to the most-awaited and popular World Cup games."
He said that this workshop "is organized in light of the growing role of social media, as it appears today that traditional journalism and new media complement  each other."
Hayek pointed out that "we at Alfa give social media great importance in our strategy, especially with the number of our subscribers having reached two million, thus making it imperative that we enhance customer service through various means, especially through our social media pages".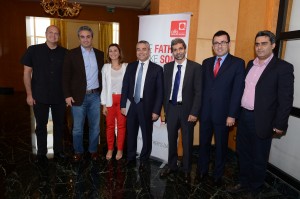 Alfa takes the opportunity to wish all dads a Happy Father's Day.
About Alfa
Alfa is the first Lebanese mobile network owned by the Republic of Lebanon and managed by Orascom Telecom, Media and Technology (OTMT). Alfa capitalizes on the vast know-how and international expertise of OTMT in order to deliver quality and professional solutions for the mobile sector in Lebanon. On October 25, 2011, Alfa was the first mobile operator to launch 3G+ mobile broadband services in Lebanon. In a new technological achievement, Alfa has become the first operator that launches 4G-LTE commercially in Lebanon on May 15, 2013. Alfa currently serves 2 million subscribers and its network covers 99% of Lebanon. For more information, please visit: www.alfa.com.lb
About Orascom Telecom Media and Technology
OTMT is a holding company that has investments in companies with operations mainly in Egypt, North Korea, Pakistan, Lebanon and other North African and Middle-Eastern countries. The activities of OTMT are mainly divided into its GSM, media and technology and cable businesses. The GSM activities include mobile telecommunications operations in Egypt, North Korea and Lebanon. The media and technology division consists of OT Ventures/Intouch Communications Service and the OT Ventures Internet portals and other ventures in Egypt, including LINK Development, ARPU+ and LINKonLINE. The cable business focuses on the management of cable network
Categories