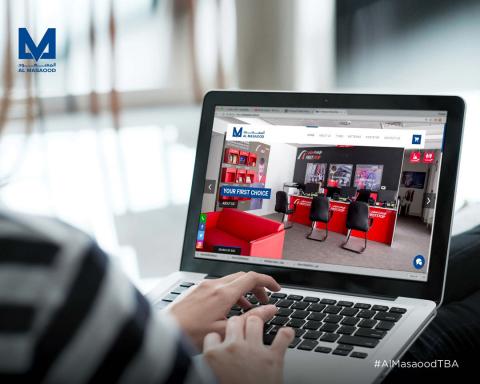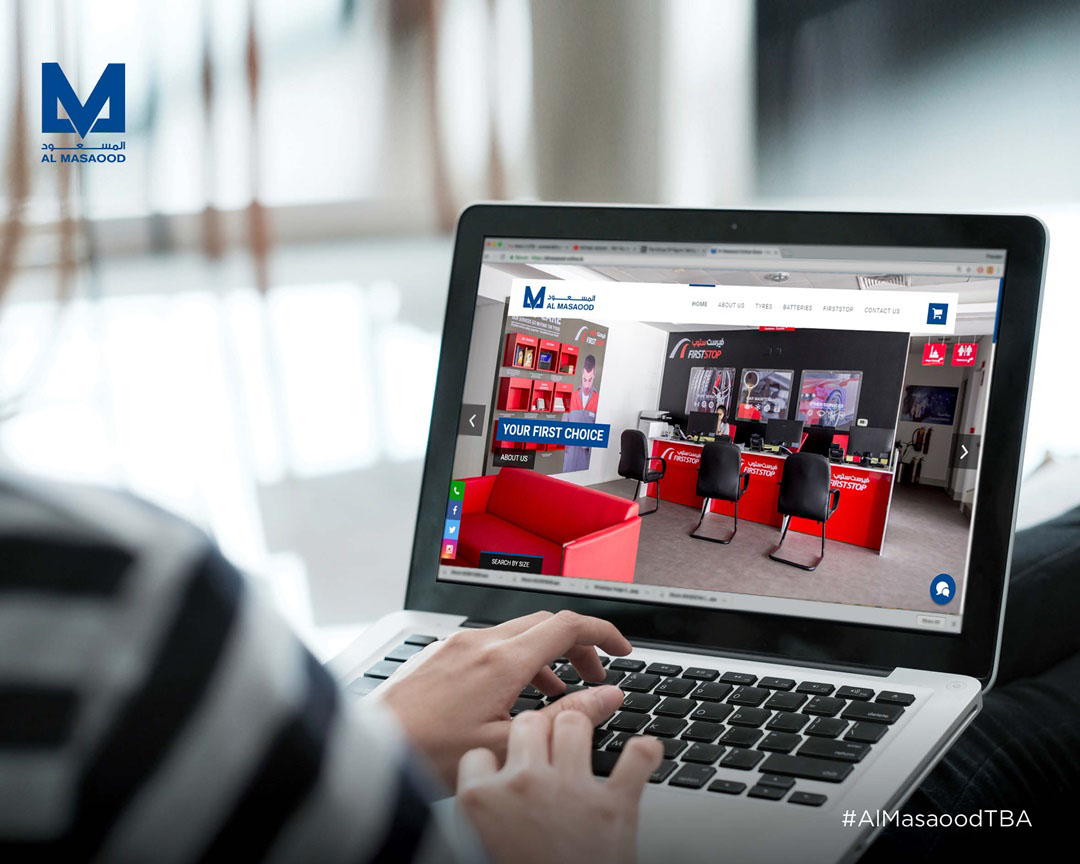 Renowned for its excellence and high customer satisfaction, Al Masaood Tyres, Batteries, and Accessories (TBA) Division, part of the Al Masaood Group, is set to take its reputation to a whole new level with its pioneering, interactive online store. The move seeks to offer customers the convenience of ordering tyres and its other products via www.masaoodtba.com, with the purchased items to be delivered to their doorstep in Abu Dhabi at a nominal fee.
The online store will feature multiple top-notch and high-quality tyre brands such as Bridgestone and Lassa. Aside from tyres, customers may also log in to the website to buy car batteries such as ACdelco, Hitachi, and Maxlife. They can also request for a mobile assist van and book an appointment online for Al Masaood TBA's different services, including oil change, engine flushing, nitrogen filling, air conditioning, spare parts, brake pads, and tyre fitting, to name a few.
Salah Adib, General manager of Al Masaood TBA said: "As a progressive organization, Al Masaood has always been on the lookout for ways to optimize the power of cutting-edge technologies to better meet the needs of its customers and provide them hassle-free services. We believe that the online store will further positively impact the dynamics of our already strong relations with our valuable clients as well as set new benchmarks in our industry." 
About Al Masaood TBA
Al Masaood Tyres, Batteries & Accessories Division is distributor of the full Bridgestone Tyres range for cars, trucks, industrial, agricultural and earth mover vehicles in Abu Dhabi. Also, through its association with Total France the Division has established a chain of "Rapid oil change centres", which also offers tyre change and brake replacement. It has been awarded Gulf Cooperation Council Distributor of the Year from the Bridgestone Corporation on many occasions. Sales and distribution are achieved through an appointed dealer network which is supported by the Division's own showrooms in Abu Dhabi, Al Ain and Mussafah. A centralized warehousing and logistics operation ensure that products are always available to the dealers. Dealer staff training is of paramount importance and regular training programs are conducted at the Division training school to ensure excellence and customer satisfaction.
For more information about our products, services and commitment to sustainable mobility, visit www.masaoodtba.com, You can also follow us on Facebook, Instagram, Twitter and LinkedIn.
Categories