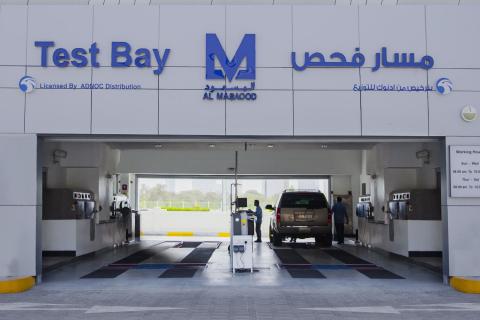 The operation is a joint servicing agreement with ADNOC Distribution & Abu Dhabi Police and offers vehicle inspection services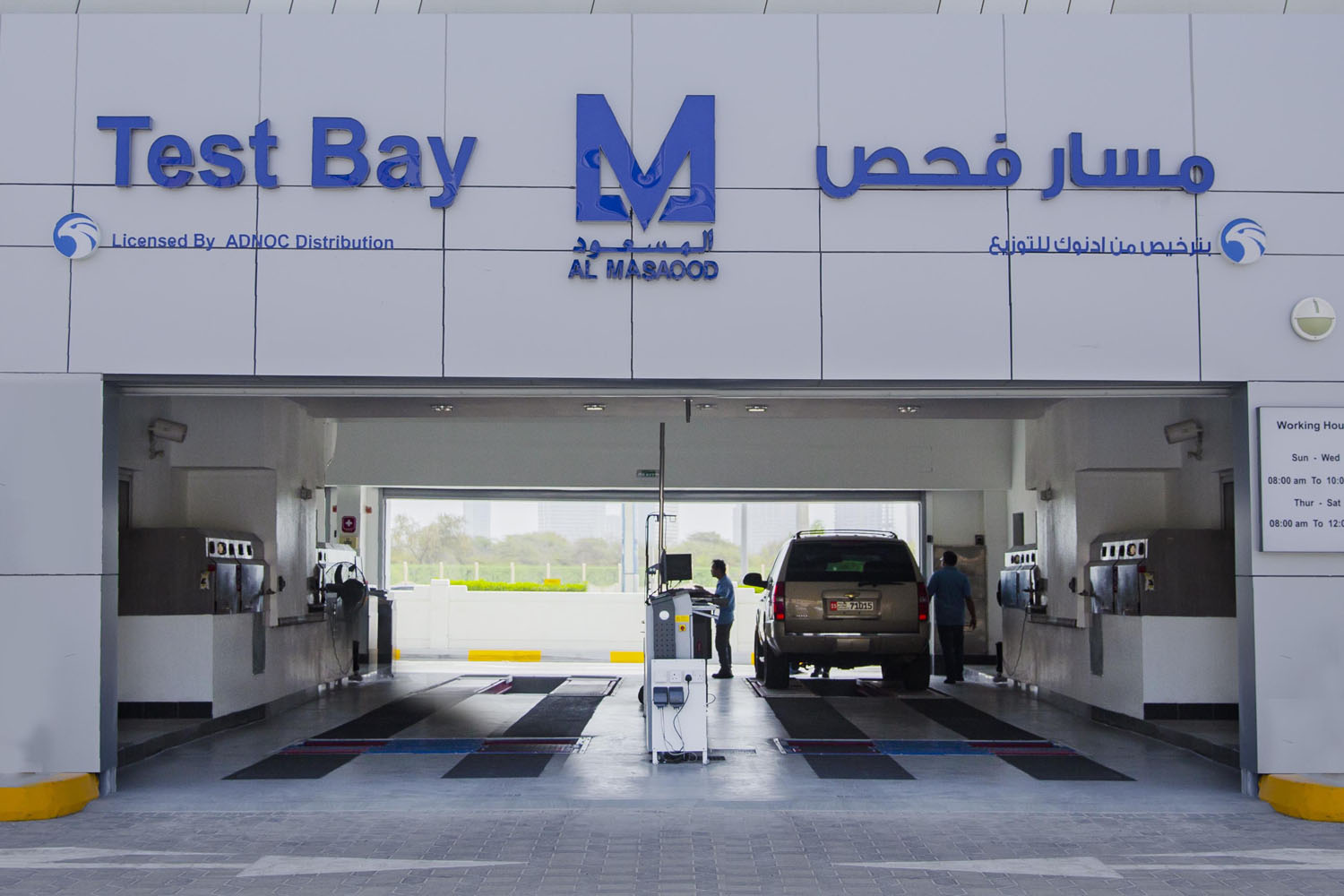 Al Masaood Tyres, Batteries and Accessories Division (TBA) announced that it will manage and operate ADNOC Distribution's Autoserv car care branch at the Sea Palace area in Abu Dhabi. Through the joint servicing agreement with ADNOC Distribution and Abu Dhabi Police, Al Masaood TBA will also manage new vehicle inspection bays at the Sea Palace branch launch to help customers get easier access to vehicle inspection services in the area.
Leveraging its reputation for excellence and high customer satisfaction, Al Masaood TBA will manage the Autoserv Sea Palace branch as a one-stop shop for various car care needs including inspection, maintenance, as well as insurance services. The maintenance services include tyre change, car wash, oil, battery or brakes replacement, and air-conditioning repair or thermal insulators installation. The state-of-the-art complex also offers a premium experience with various other facilities, including a ladies' waiting room, a kids play area and a cafe in a large fully-airconditioned space.
Adnoc Distribution's Acting CEO Saeed Al Rashdi said: "ADNOC Distribution completed around 800,000 inspections at our existing sites last year, and we are continuously looking at ways to further improve customer service and convenience. By creating synergies with specialised industry partners such as Al Masaood, we're providing vehicle owners with high quality car care services that build on the success of our Autoserv brand."
Salah Adib, GM of Al Masaood TBA, said: "Our new partnership with ADNOC is the result of a longstanding relationship with the country's leading retail fuel service station, built on trust and our experience in the market. Providing the management and operations for ADNOC Distribution's Autoserv car care center is testament to Al Masaood TBA's solid reputation as an excellent service provider which has earned us the high satisfaction ratings from our valued customers."
Autoserv's Sea Palace branch also houses First Stop, a tyre care concept by Bridgestone which offers multiband of wheels, batteries, oil change spare parts and tyre changing services. The company has also partnered with Car Dip, a franchise of AutoCare company, to provide window tinting, ceramic coating, and wheel protection, located next to the vehicle inspection center. For more details kindly click the link https://www.youtube.com/watch?v=qACN7Ec1_94.
Adib concluded: "Car owners residing around and near the Sea Palace area can take full benefit from the convenience and efficiency of having a wide range of value added services available at Autoserv which makes car servicing a pleasurable experience. We look forward to welcoming Autoserv's valued customers and prospective clients seeking for the most ideal venue that will look after their cars with the best care possible."
Al Masaood TBA, part of Al Masaood Group, one of the leading trading companies in Abu Dhabi with a highly-diversified business portfolio, has been working with ADNOC for more than decade and has been successfully operating 10 car care facilities, providing services of international standards, including repair, fixing of primary mechanical concerns related to oil and tyres, and regular vehicle maintenance across Abu Dhabi and the Western Region.
About Al Masaood TBA
Al Masaood Tyres, Batteries & Accessories Division is distributor of the full Bridgestone Tyres range for cars, trucks, industrial, agricultural and earth mover vehicles in Abu Dhabi. Also, through its association with Total France the Division has established a chain of "Rapid oil change centres", which also offers tyre change and brake replacement. It has been awarded Gulf Cooperation Council Distributor of the Year from the Bridgestone Corporation on many occasions. Sales and distribution is achieved through an appointed dealer network which is supported by the Division's own showrooms in Abu Dhabi, Al Ain and Mussafah. A centralized warehousing and logistics operation ensures that products are always available to the dealers. Dealer staff training is of paramount importance and regular training programs are conducted at the Division training school to ensure excellence and customer satisfaction.
For more information about our products, services and commitment to sustainable mobility, visit www.masaood.com, You can also follow us on Instagram, Twitter and LinkedIn.
Categories