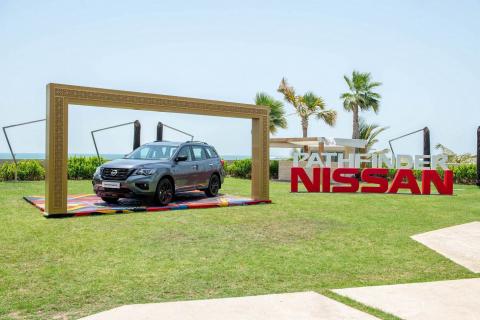 Latest iteration of Nissan Pathfinder effortless combines style with performance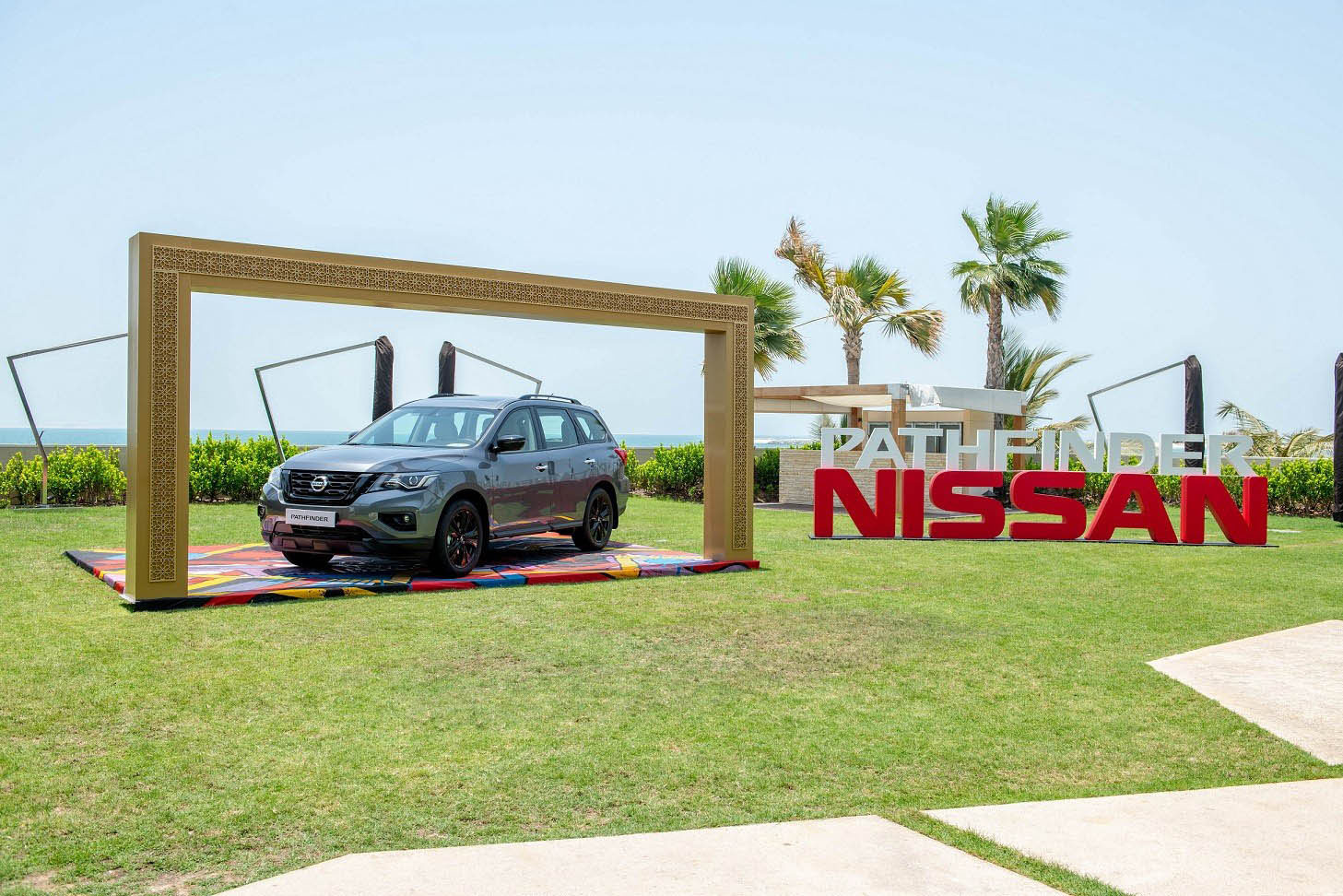 Al Masaood Automobiles, the authorized distributor of Nissan in Abu Dhabi, Al Ain, and the Western Region has introduced the latest iteration of Nissan Pathfinder, the sought-after family oriented four-wheel drive, to the local market to meet the vibrant demand for iconic and technologically innovative SUVs. The sleek and stylish 2019 Nissan Pathfinder Midnight edition comes with special exterior features.
The updated appearance of Nissan Pathfinder Midnight edition incorporates the latest Nissan signature design elements introduced on the award-winning Maxima sport sedan and Murano crossover. These include the new 'V-Motion' grille and boomerang-shaped headlights with LED daytime running lights. New LED headlights are standard on the Pathfinder SL grade. The new model also comes complete with 20-inch black aluminum-alloy wheels and a panoramic sunroof.
Sporting black exterior accents, the new Midnight edition is equipped with Nissan Intelligent Mobility features such as Intelligent Emergency Breaking Intelligent Cruise control, Blind Spot Warning, Forward Collision warning, Rear Cross traffic Alert, and Intelligent 4X4 to enhance safety and security. The comfortable seven-seater SUV is also anchored with EZ flex seating system that allows easy access to the third row with a child safety seat remaining securely in place in the second row.
Irfan Tansel, CEO of Al Masaood Automobiles, said: "Bringing the 2019 Nissan Pathfinder Midnight edition to the UAE truly exemplifies our commitment to diversify our product offerings, exceed customer expectations, and meet the continuously evolving sophisticated needs of car owners and enthusiasts in the country. With its visual uniqueness, elegant exterior design, and attractive finishing colors, the SUV is expected to draw high interest and patronage from customers who are always on the lookout for innovative, classy, and elegant vehicle features."
The 2019 Nissan Pathfinder Midnight edition recently arrived in Al Masaood showrooms in Abu Dhabi and Al Ain at a starting price of AED 159,500 inclusive of 5% value-added tax. Apart from being Nissan's authorized distributor in Abu Dhabi, Al Ain, and the Western Region for nearly four decades, Al Masaood Automobiles also has a world-class network of state-of-the-art service centers and extensive spare parts dealers. Al Masaood's Nissan Service Centre in Abu Dhabi is Nissan's largest service center in the world.
Al Masaood Automobiles brings to its customers a complete range of the most reliable 4x4, luxury, passenger and commercial vehicles, efficiently catering to a large and diverse number of individual, fleet, and government users. In May 2018, Nissan awarded Al Masaood Automobiles with the 'Exemplary Performance in Sales and Customer Experience in FY17' for increasing its market share and showcasing impressive standards in car care and customer service across the region.
Categories