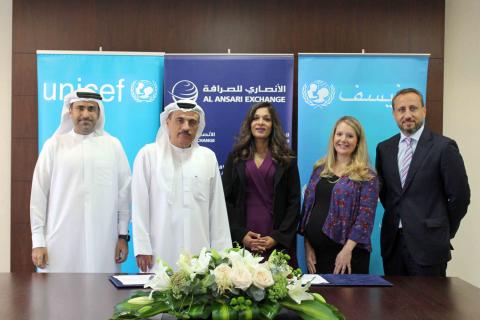 The move is part of the company's CSR initiatives and in line with the 'Year of Zayed'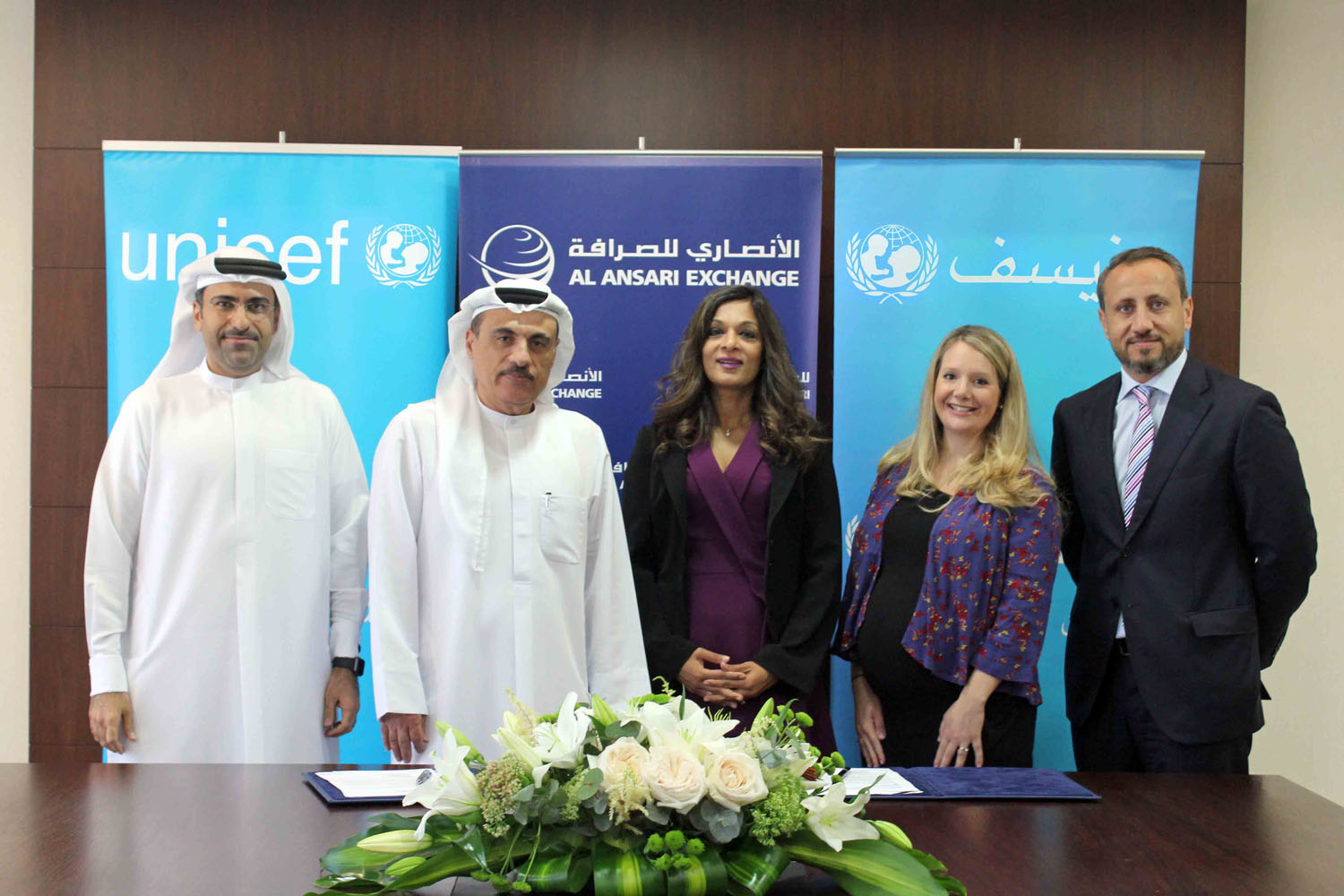 Al Ansari Exchange, the UAE-based foreign exchange and worldwide money transfer company, signed an agreement with the United Nations Children's Fund (UNICEF) to donate USD 1 million towards improving the level of healthcare and medical services for mothers and newborns in two of the main government hospitals in Yemen. The initiative serves the humanitarian, relief and developmental efforts of the UAE, in conjunction with the 'Year of Zayed.'
Mohammed Ali Al Ansari, Chairman & Managing Director of Al Ansari Exchange, said: "This initiative seeks to make a positive impact and provide brotherly assistance to the Yemeni people suffering from acute food and medicine shortages by providing all medical services and comprehensive healthcare to more than 10,000 mothers and 500 children. We are committed to the implementation of our strategic plan, which aims to keep pace with the vision and leadership of the UAE, based on our keenness to instill and foster a culture of social responsibility and highlight the role of the private sector in contributing to community development programs."
Mr. Eltayeb Adam, UNICEF Representative, said: "We are pleased to sign this charity agreement with one of the leading financial institutions in the UAE. The agreement with Al Ansari Exchange will allow us to provide integrated healthcare services in Yemen. As studies indicate that 257,000 pregnant women face great difficulties in accessing emergency obstetric care centers, the situation worsens as the war continues and weakens the ability of healthcare facilities to provide basic services to patients and those affected. "
Through the agreement, Al Ansari Exchange also aims to contribute to global efforts of reducing the global maternal mortality rate to less than 70 per 100,000 live births by 2030, one of the goals of the United Nations' Sustainable Development Goals (SDGs). Furthermore, the Al Ansari Exchange initiative will play a supportive role in improving the deteriorating humanitarian and health situation in Yemen, as more than 21 million people in Yemen need urgent humanitarian assistance, and some 15 million people require basic healthcare.
Al Ansari Exchange has launched several charitable and social initiatives and programs, including providing financial support to needy families, people of determination and orphans, in addition to many activities related to the education, health and other charities.  The company is also active in supporting relief to natural disasters in various regions of the world.
Categories