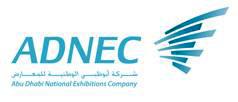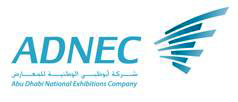 In keeping with the Ramadan spirit, events will span medical, auto, leisure and lifestyle sectors, for a complete experience 
"Capital Majlis" in its third edition will be a major event of the current month 
Abu Dhabi National Exhibitions Company (ADNEC) will host a series of strategic events during the month of May, in keeping with the spirit of the holy month of Ramadan. The most high-profile of these will be the Capital Majlis, being held for the third year in a row, which will welcome over 700 guests throughout the month, for the occasions of Iftar and Suhoor. The ambience will be relaxed, elegant and serene featuring a creative theme in line with the Holy month, allowing guests to unwind and savour the best of the season.,
Khalifa Al Qubaisi, Acting Chief Commercial Officer of ADNEC said: "The events being held in May will perfectly complement ADNEC's role as a catalyst for economic growth and diversification, bolster business tourism in Abu Dhabi and promote it as the ideal destination for high-profile regional events and conferences. We are privileged and honored to be hosting the Capital Majlis during the Holy Month, adding to our existing repertoire of eclectic events and congresses during May."
"ADNEC is fully equipped to host events of any size and capacity with its world-class facilities and leading position as favored destination for exhibitions, events and conferences. Our vast 133,000 square meters of space is flexible and can be customized to the needs of any kind of event. In addition to this, the capital Abu Dhabi, has several distinct advantages that separate it from its competitors, with its strategic location being conveniently nestled within 5 hours of half of the world's population and the three international airports surrounding it, with daily flights to all major world cities. Abu Dhabi is also blessed with state-of-the-art infrastructure, world-class technology and an open and free economy," he added.
Al Qubaisi pointed out that ADNEC's annual growth rate of 28 per cent was a testament to its growing clout and the success of its strategy to host a diverse range of events. "We are fully supportive to the Abu Dhabi Plan and Abu Dhabi Vision 2030, and in keeping with the momentum envisaged in these plans, we are committed to hosting a diverse range of events that showcase the beauty and bounty of Abu Dhabi as a global destination. We are confident that the events in May will go a long way in promoting ADNEC's position as the ideal venue for exhibitions and conferences," he said.
Apart from Capital Majlis, ADNEC will also host live events, economic, entertainment and medical exhibitions and even a series of conferences in May. The ongoing Maruti Suzuki dealers and vendor's meeting will run till May 8th, to discuss the company's latest milestones and chart the way forward by assessing its sales figures within and outside the UAE. This month will also witness six graduation ceremonies of leading educational institutions across the UAE.
The exhibition centre hosted the Regional Emirates Speech Language Pathology Society Meeting on the May 4 and 5, which was a crucial platform for a deeper understanding of speech and voice impairment, swallowing disorders and language difficulties. The event featured two important lectures on nutritional difficulties in children with autism and its timely intervention in the Arab world. These sessions witnessed the participation of leading local and international speakers and doctors specialized in ENT, Pediatrics, Neurology, and speech deficiency, among others.
To add a touch of color to ADNEC's events portfolio, the 'Bride Show Abu Dhabi 2018' will usher in designers, influencers and fashion icons, who will display the latest in the world of beauty and fashion. The event will be a one-stop-shop for all possible fashion needs such as jewellery, cosmetics, hair and skincare products and designer clothes. Experts will also offer health, wellness and beauty tips, while live shows and demos will keep visitors entertained, to round off the event in style.
In conjunction with the Bride Show, the venue will feature 'The Big Shopper' and 'Concept Big Brands sale', both of which are much awaited and regarded as the largest and most popular beauty and retail events in the UAE, for securing high-end brands at competitive prices.
Abu Dhabi National Exhibition Centre will also play hosts to the 'Research and Development Petroleum conference and Exhibition running from 13 to 15 May. This conference is a confluence of innovators, startups, entrepreneurs and technology professionals looking to connect with oil and gas majors, to receive funding for their business. The event will also prove to be an eye-opener for leading oil and gas companies, who wish to identify and invest in cutting-edge technologies that optimize the use of oil and gas resources.
As a frontrunner of cutting edge regional and global events, ADNEC remains committed to providing the highest levels of quality and service, to make customer experience as smooth and seamless as possible, while consolidating its position as a leader in the MICE industry.
Categories