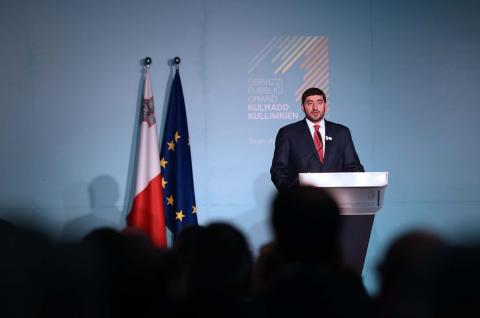 In line with efforts to reinforce Abu Dhabi's position in excellence government performance
Abu Dhabi Smart Solutions and Services Authority successfully throws the spotlight on TAMM and AD Connect Initiatives during Malta's Public Service Week 2018
 Abu Dhabi Smart Solutions and Services Authority (ADSSSA) threw the spotlight on two of its pioneering initiatives-- "TAMM", Abu Dhabi's integrated government services solutions aimed at achieving service excellence across Abu Dhabi Government through a journey-focused approach, and "AD Connect", which looks towards the enablement and integration of government documents across all government services-- during its participation at Malta's Public Service Week 2018, a week-long celebration that ran from May 18 to May 27,2018 in Valletta City. The Public Service Week 2018 served as a strategic platform for ADSSSA to showcase its recent series of achievements, including the establishment of a work environment that enables government entities to exchange digital data through secured channels-- a project which was successfully implemented in cooperation with 15 government entities in Abu Dhabi through converting nine government documents to digital documents aimed at facilitating the provision of key services to its customers.
ADSSSA was able to highlight the features and advantages offered by "TAMM", a first-of-its-kind initiative in the region that fully complements and falls in line with the Abu Dhabi vision to facilitate the lives and prosperity of its customers and improve the economic environment in the emirate. The system is based on an innovative and smooth design, which are solid foundations for providing integrated services to meet the needs and expectations of customers in a proactive, easy and efficient way that supports ADSSSA's role in strengthening Abu Dhabi as a global center for technological innovation.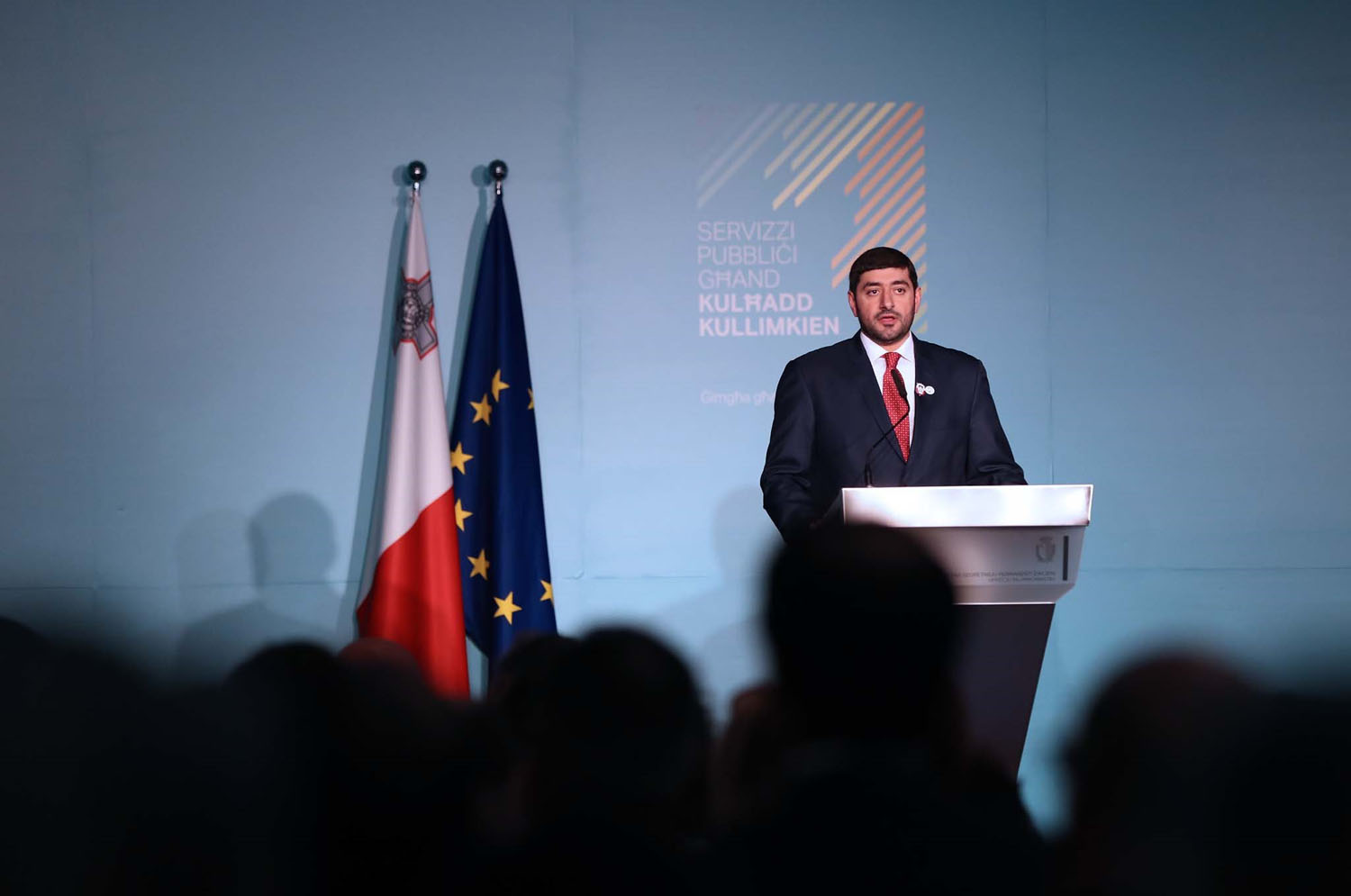 Mansour Al Marzouqi, Strategy and Planning Manager, ADSSSA, said, "We are proud to have been part of this year's Public Service Week celebrations in Malta, which gave us the strategic opportunity to showcase our TAMM and AD Connect initiatives, which reflect our continued commitment towards improving and facilitating better and improved services of the government sector. These initiatives have been developed to further enrich the experience of our clients and have been created in accordance with best international practices, while also serving to enhance cooperation and coordination among government entities in Abu Dhabi. The creation of a unified government service system gives customers in the emirate the ability and advantage of accessing an integrated set of services--a one journey that takes away the need to make multiple visits to complete a transaction. These initiatives fall in line with the continuing smart transformation efforts and Abu Dhabi Vision 2030."
"ADSSSA's initiatives aim to provide high-level government services to all segments of society and to create flexible solutions and mechanisms that meet their needs through the development of innovative and integrated services. Our participation at Public Service Week 2018 is an important step to discuss TAMM and AD Connect initiatives—highlighting their roles and objectives, particularly with regards to enhancing the efficiency of government services and the efforts to establish mutual coordination among various government entities concerned with serving locals, residents and visitors in Abu Dhabi. We are keen to enhance cooperation with various government institutions to help develop an enhanced service delivery mechanism and provide a unique customer experience that meets their needs through the utilization of the latest technologies and digital innovations, ensuring the highest levels of happiness and quality of life for them and the community in general." Al Marzouqi added.
ADSSSA aims to establish Abu Dhabi as a model for leadership in government service by achieving government integration and improving the performance of ICT via the development of a smart system of government services and transforming it into integrated journeys that offers convenience to the customers and meets their personal needs, in addition to enabling government agencies to carry out their institutional and developmental functions through innovative regulations and legislations. ADSSSA also oversees the establishment of customer service centres to provide smart and integrated services in accordance with international best practices.
This year's Public Service Week was inaugurated by H.E. Joseph Muscat, Prime Minister of the Republic of Malta. The annual event is held with an aim to showcase the most important international experiences and practices and sharing expertise in the government services field as well as discussing the services that serve the community with the stakeholders. The theme for this year's event is 'Public Services that reach everyone everywhere.' The week-long event featured a series of roundtable discussions, workshops, lectures and meetings covering the achievements in government services over the last few years, plans for the future and current issues across various fields like joint services, health, education, infrastructure, business and innovation.
Categories