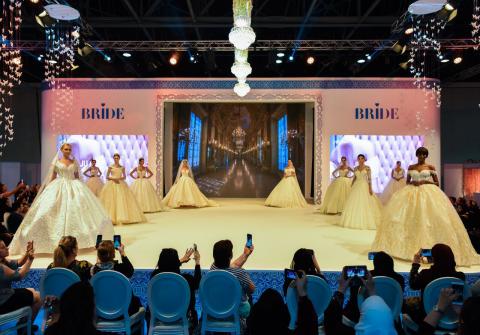 Supported by Danat Al Emarat Hospital
Abu Dhabi gears up to host BRIDE 2018
One of the most highly-anticipated Bridal events in the Middle East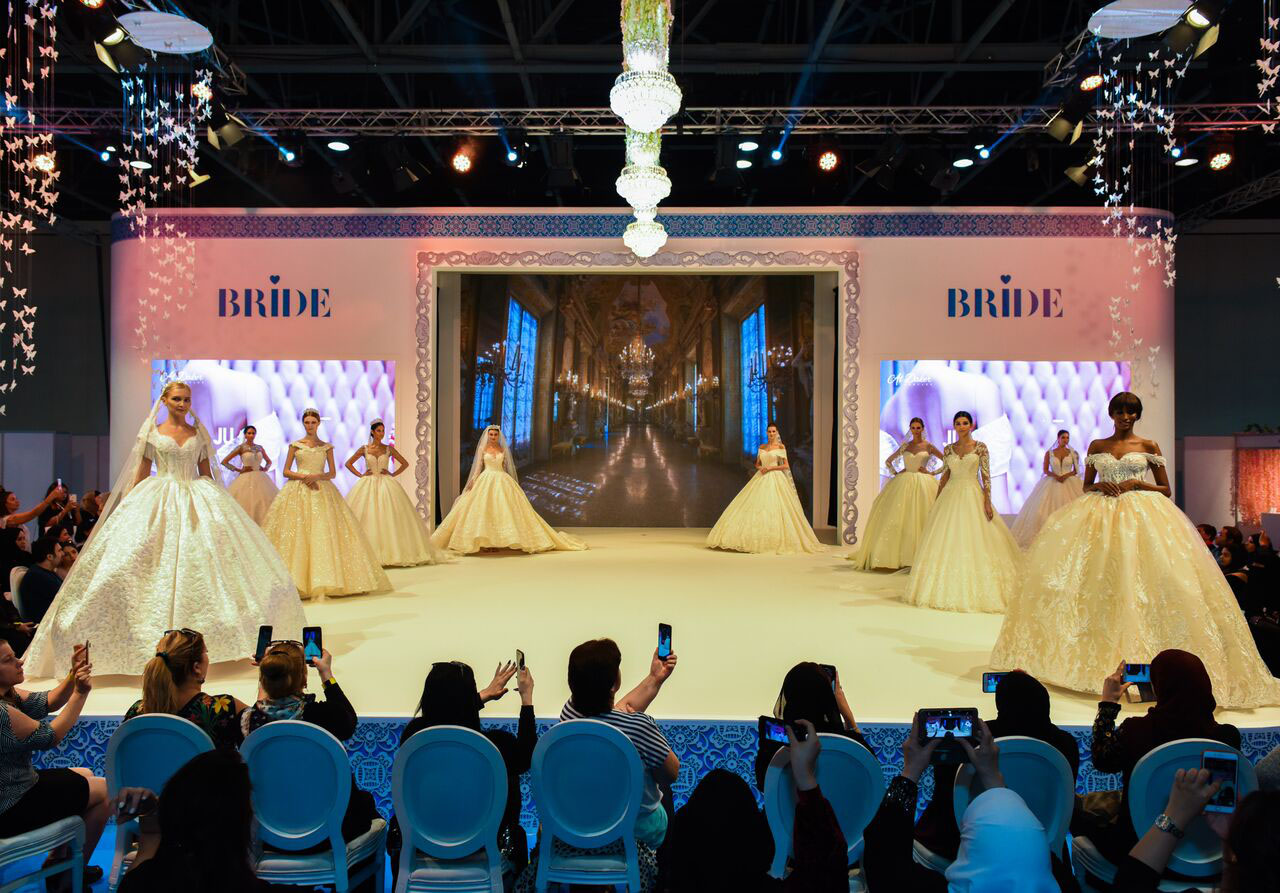 Abu Dhabi is gearing up to host a glamorous, high-profile event for all fashion-conscious people, from May 9 till 12 at the Abu Dhabi National Exhibition Centre, the largest exhibition venue in the Middle East. For four days, BRIDE – Abu Dhabi 2018 supported by Danat Al Emarat Hospital for Women & Children will feature leading designers, exhibitors and artists that will showcase their luxurious in-season-collections- fashion labels, jewellery brands, wedding accessories, clothes, skin care products and make-up and hair styling products. Medical experts and health educators will also be featured, raising awareness on women's health.
During the annual event's exciting 4-day run, social media and celebrated style icons and influencers from Kuwait and the UAE like Mariam Mohammed, Sondos Al Qattan, HerMajesty (Shahad) and Fatma Husam will confer on all things related to fashion and art.
This glitzy, trendy event is sure to attract fashion lovers from the region, as the capital city lives up to its Vision 2030 goals of promoting local SMEs, with Azyaee, R-Design, WM Wadha Mohammad and Dar Waad Design making their presence felt.
Organized by Informa Middle East, this monumental event brings together everything you love about weddings, under one roof. It promises to keep visitors entertained with its mainstage that will provide an amazing entertainment experience with leading international and regional designers displaying their exclusive collections on the catwalk, with music and dazzling performances. It will also bring together some of the top designers from the GCC, and have over 200 wedding, fashion, beauty and lifestyle exhibitors displaying the latest trends in clothes, jewellery, wedding accessories, honeymoon packages, hair, skin and make-up.
Pip Kalsi, BRIDE Event Manager of Informa Middle East, said: "BRIDE is a unique platform for designers and global brands to converge in the region's largest exhibition venue, and for visitors to acquaint themselves with the latest Arabic Fashion trends. Paving the way for revolutionary local, regional and global designers and artists, this edition of the show promises a glamorous, stylish, pampering experience for visitors, that is unforgettable."
"This year, as UAE commemorates the Year of Zayed, BRIDE will feature a special display in partnership with Brush Strokes & Bling," Pip Kalsi added.
Farah Al Alami, Chief Communications Officer at UEMedical, the parent group of Danat Al Emarat Hospital, the main supporter of the event, said: "BRIDE Abu Dhabi is a dream for every bride-to-be and fashion conscious Emiratis, a wonderful platform for showcasing latest trends in bridal wear and the world of fashion. Thus, we have decided to support the event and make sure we reach out to women in these different age groups with the aim of raising their awareness on women's health and diseases prevention. Our physicians and educators will be available to provide one-to-one consultations for brides-to-be and newlyweds; as well as the general population that this unique platform will attract focusing on women's most common health problems, smoking cessation, healthy eating habits, and exercising. The show will not only bring splendor, grandeur and beauty under one roof but also wellness and health education."
The highlight of this year's show is the Arabic Fashion Awards, a platform for fresh, young regional and local minds to combine creativity with history, culture and environment, to design trendy, contemporary outfits.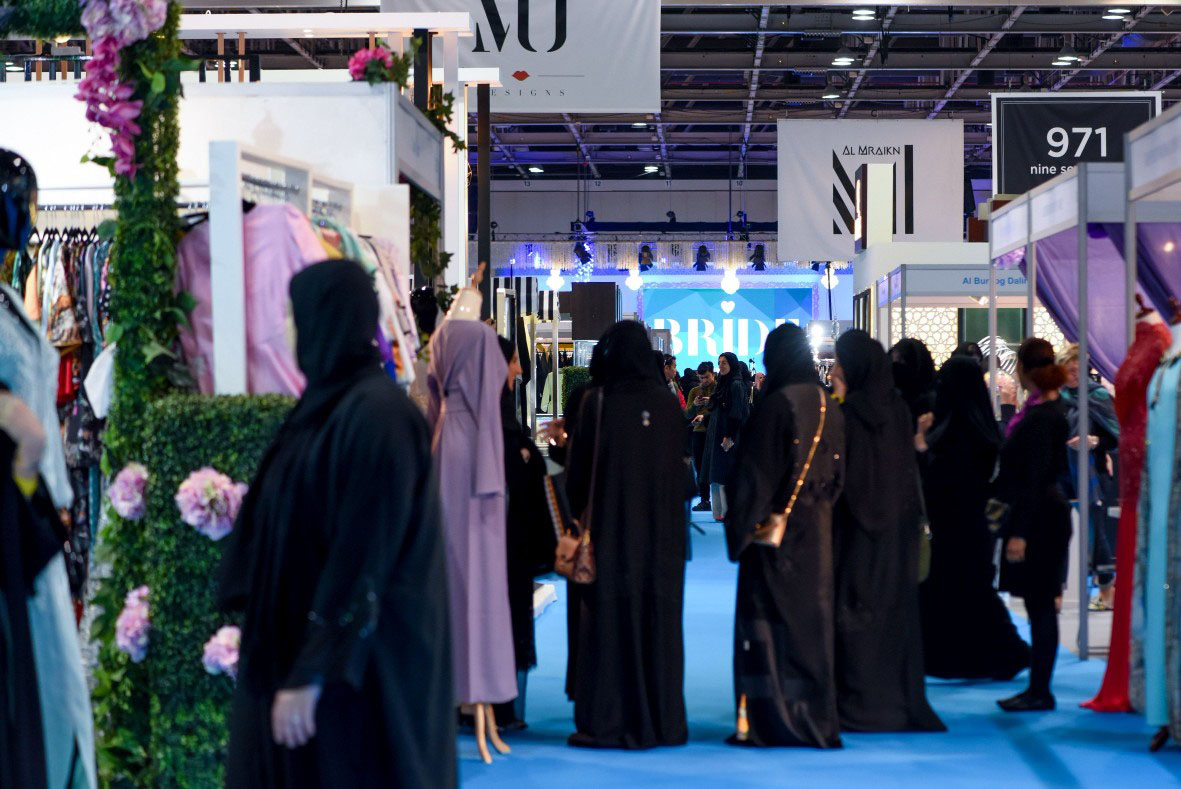 Tickets to the event are available on the Show's official website in Standard and Premium Categories.  Standard tickets are priced at AED 20 for advanced sale, and AED 30 at the door, while premium tickets are priced at AED 65 for advanced sale and AED 80 at the door. Premium tickets allow a fast track entry to the event, exclusive seating at the main stage for fashion shows and beauty demos, access to the premium lounge sponsored by Ethan Allen with light refreshments provided by Angelina's Dubai, exclusive access to mini beauty and spa treatments at the Pamper Zone and will also give a chance to meet & greet the high-profile Kuwaiti style icons, influencers and experts in the field.
Sponsored by the Canadian Medical Center as the Beauty and Wellness Zone for the event; Fairmont Bab Al Bahr as the official hotel sponsor; Tips and Toes as its Pamper Zone sponsor, and Reem Gaby Studio as its Fashion Photographer and Videographer sponsor. BRIDE promises to bring an unforgettable blend of style, fashion, glitz and glamor to the capital.
 About BRIDE
BRIDE is one of the region's premier wedding and lifestyle event in the Middle East that brings together thousands of enthusiastic local, regional and global exhibitors, influencers, artists, designers and visitors under one roof.  This event is the ultimate one-stop-shop for brides and fashion-conscious shoppers, with everything to ensure that the wedding experience is memorable and stylish. in addition to being dynamic, glitzy and highly interactive. 
About Danat Al Emarat Hospital
Danat Al Emarat Hospital, part of United Eastern Medical Services (UE Medical), is a world-class women and children's specialty hospital located in Abu Dhabi. Offering a comprehensive range of inpatient and outpatient medical services including Obstetrics & Gynecology, Women's Diagnostics & Breast Imaging, Minimally Access Surgery, Neonatology & Pediatrics, General & Pediatric Surgery, Bariatric Surgery and more, all of which are equipped with the latest technologies and highly-qualified staff to provide unmatched patient and family-centered care. 
About Informa Exhibitions
Informa Exhibitions delivers over 150 trade and consumer exhibitions annually across the globe. More than 800 talented individuals collaborate to present market-leading events for sectors including Beauty, Construction, Design, Life Sciences, Maritime, Nutraceuticals, Pop Culture and Real Estate. Through face-to-face and digital channels, Informa Exhibitions enables communities to engage, experience and carry out business. Informa Exhibitions' Brands include Arab Health, Cityscape, China Beauty Expo, World of Concrete and Fan Expo.
Categories