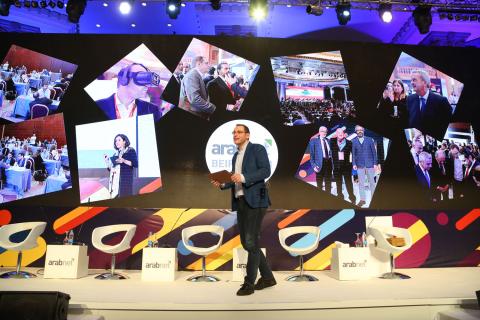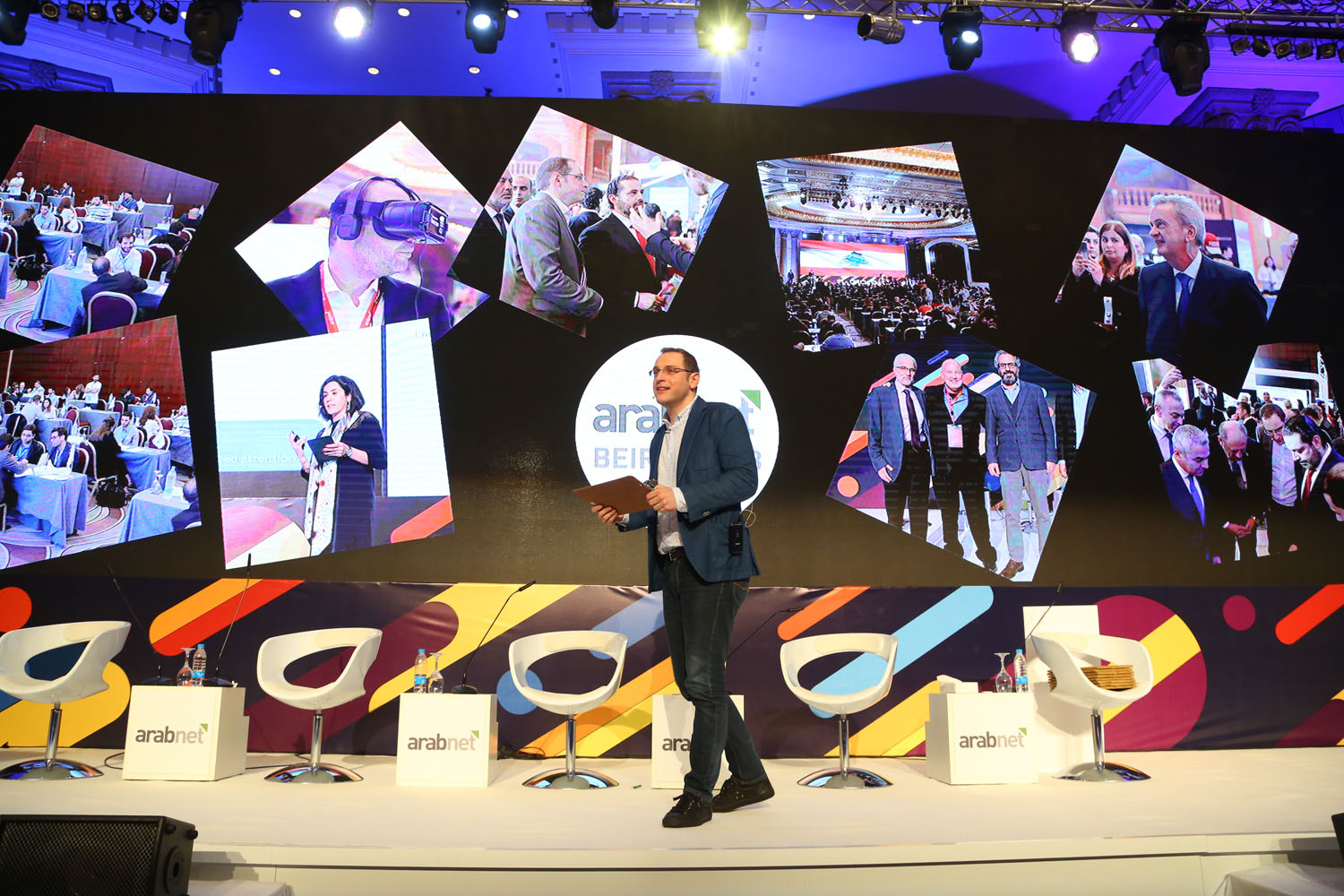 Under the High Patronage of His Excellency the President of the Republic of Lebanon, General Michel AOUN and in collaboration with Banque du Liban, along with the participation of H.E. Prime Minister of Lebanon Mr. Saad Hariri as well as H.E. Mr. Jamal Jarrah, Minister of Telecommunications and H.E. Dr. Riad Salameh, Governor of Central Bank of Lebanon, ArabNet Beirut 2018 wrapped up in success on February 22nd. The 9th edition brought together 1800+ attendees and 90+ speakers from across Lebanon and the world.
Dr. Saad Andary, Second Vice-Governor of Central Bank of Lebanon launched the Banking Innovation Day on February 21st, which gathered more than 100 senior banking executives. In  his speech, he spoke of poverty and technology, saying "With  the third and fourth industrial revolutions we have, however, learnt that automation has in fact economized on the use of labor and increased incomes, generating demand for new products and services, which in turn create new jobs for displaced workers."
The second day set off with the Adtech Forum and Digital Transformation Forum. The conference held a total of 9 panels, across the two forums, and the highlights included 1-on-1 interviews with Mohamad A. El-Hout, Chairman - Director General of Middle East Airlines - Air Liban; Christine Assouad, CEO of Dunkin Donuts Lebanon and Semsom and many others. Also, speaking for the first time in a conference in Lebanon, Snap Inc. was part of the Adtech Forum, with Hussein Freijeh, their Managing Director – MENA.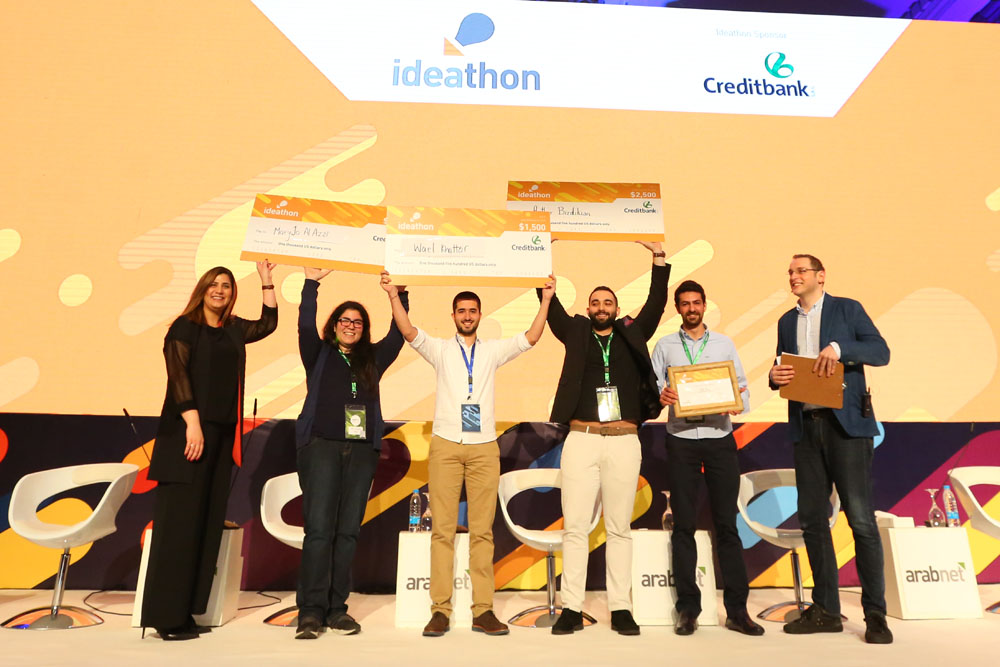 At the closing ceremony, the three winners of the Startup Battle were announced. Under the sponsorship of touch, 3 finalists were chosen as the top startups: Cherpa by Ibrahim Ezzedine, DOX by Nicolas-Michael El Jamal and Lexyom by Rami Alami. The three winning startups will get the chance to participate in ArabNet Startup Championship taking place in Dubai at the ArabNet Digital Summit 2018 (April 30 - May 1). Furthermore, and with the sponsorship of Creditbank, Lemonde Fashion by Arthur Bizdikian was announced as the Ideathon winner and received $2,500 as a seed grant to help them kick start their idea. In 2nd and 3rd place respectively were The Advisory Company by Wael Khattar and Ilham by MaryJo El Azzi. As for Creative Combat, sponsored by Alfa, the winners were Dicers.
The ArabNet Beirut 2018 conference was held in collaboration with Banque du Liban. The event was sponsored by many leading companies such as Beirut Digital District, Creditbank, Touch, Digital Media Solutions and Alfa. The event featured the Banking Innovation Day and the three forums: Innovation and Investment, Adtech and Digital Transformation. ArabNet will be hosting its next event in Dubai on April 30 - May 1, 2018.
To learn more, go to:  https://arabnet.me/conference/beirut/
About ArabNet
ArabNet is a leading events, media and research company focused on digital business and entrepreneurship in MENA. ArabNet organizes major annual conferences in Beirut, Riyadh, Dubai, and Kuwait; publishes news and analysis of the digital sector on its online news portal and print 'ArabNet Quarterly' magazine; and creates original research reports about the region's digital industry.
Categories