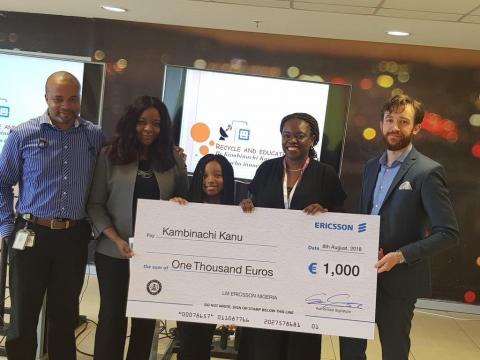 Ericsson announces 10 year old Nigerian as the winner of its global competition Girls Who Innovate in the 9-12-year-old category
Ericsson engaged over 500 girls across the Middle East and Africa through a number of events and activities aimed at inspiring and guiding them into careers in ICT
Ericsson aims to embrace gender diversity by reflecting 30% female inclusion across its entire workforce by 2020.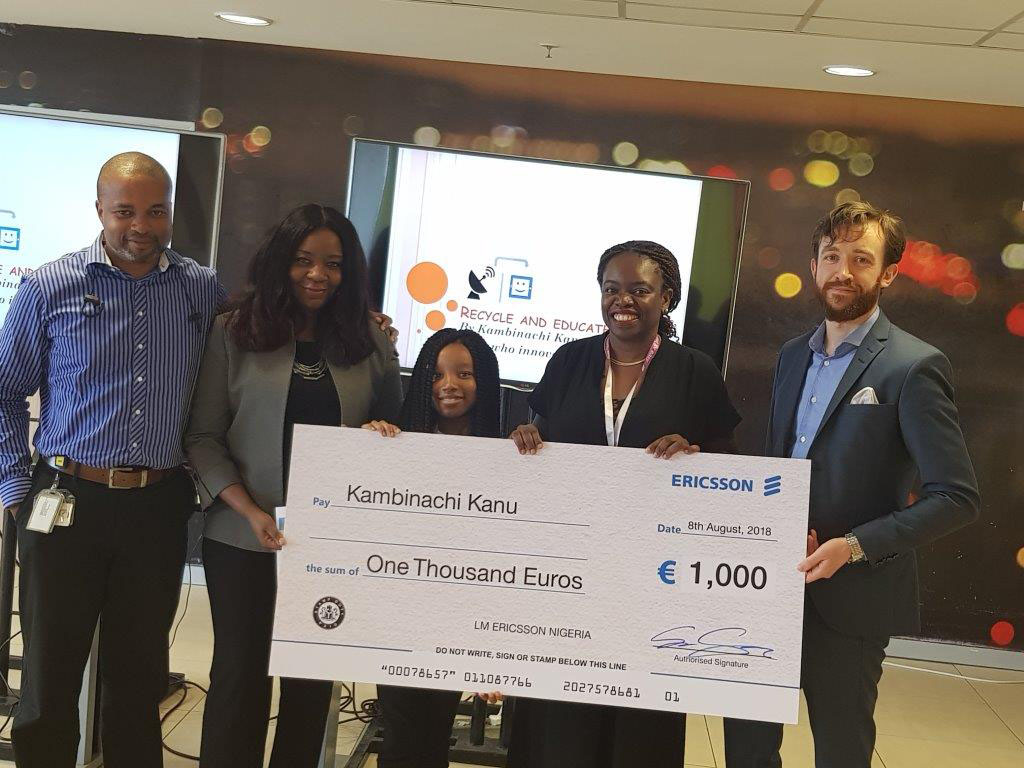 Ericsson (NASDAQ: ERIC) through its ninth annual participation in the 'Girls in ICT Day' across the Middle East and Africa recently hosted the second edition of the annual 'Girls Who Innovate Competition' under the theme 'The Future of Education'. This year, 10-year old Kambinachi Kanu, a final year primary school pupil from Nigeria emerged as the global winner in the 9-12-year-old category.
The initiative aims to support the Sustainable Development Goals set by the United Nations, especially Goals four and five - Quality Education and Gender Equality respectively.
Ericsson received many enthusiastic entries from young innovators aged 9 to 18, who competed to win job shadow days, an Ericsson blog feature and a 1,000 EUR star prize. Their entries showcased different ideas on how technology could shape the future of education globally. From the Middle East and Africa, two other entries from the United Arab Emirates (13-15 category) and Ghana (16-18 category) made it to the finals and emerged regional winners but Kambinachi made it all the way and became the global winner in her category.
Kambinachi's winning idea is the donation of fairly used tablets to children in internally displaced persons (IDP) camps in Nigeria thus ensuring the continuation of their education in a safe environment. Classroom learning will then be limited to days when security is assured and continuous communication with tutors will take place via an e-learning platform.
Girish Johar, Head of Human Resources within Ericsson Middle East and Africa says: "Ericsson remains committed to advancing and promoting technology innovations in the Middle East and Africa. On a global scale, we're also working towards ensuring that girls interested in pursuing a career in ICT are empowered to overcome discrimination, stereotypes and other gender norms the society might throw at them. This is because we believe that the more diverse and inclusive we are, the more innovative and visionary will we be as a company and building the next generation of ICT leaders is just one step in that direction."
Ericsson has a worldwide mandate for its workforce to be made up of at least 30% women by the year 2020. The company also supports the UN Sustainable Development Goals, two of which relate to diversity and inclusion. Girls in ICT day is supported by International Telecommunication Union - United Nations specialized agency for ICT.
Categories